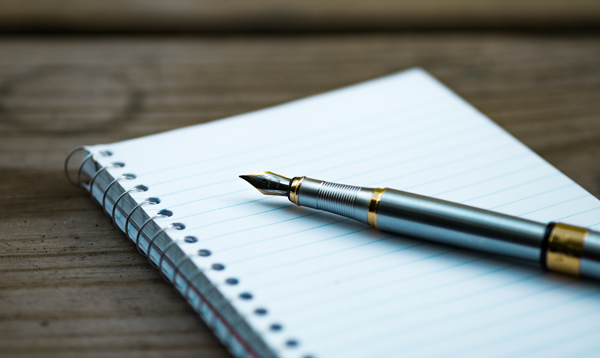 8/18/2018 Update – The Event is Officially SOLD OUT!
 To be added to a wait list, please email [email protected]. We will contact people in order, should there be any cancelations.
2-Day Event Agenda
---
Thursday, October 4, 2018
[9am – 4:30pm]
Introductions – We ask that all attendees introduce themselves, how long they've been in the business, their #1 niche market and what they're hoping to get out of the mastermind!
---
Presenter:  Jean Bradley, VP, Strategic Business Development, Essent Guaranty, Inc.
Networking—you either enjoy it or you hate it.  Jean will show you the power of your personal and professional network.  Understanding when and where it is working and how to "course correct" when it seems you are doing all the right things and not reaping the benefits.  
Learning to tell your story with grace, confidence and purpose is critical to networking and executive advancement. We will share some tools and tips to continuously improve on this skill.
When our time is up, you should:
Have a better understanding of the best ways to make the most of networking time.

How to find the connections that matter most.

Telling your story.

Balancing the whole commitment.
---
Presenter:
 Anna Smith, 
Prime Lending (Saratoga Springs, NY)
Truth Time:  Most real estate companies provide inadequate training (if any) to their agents. So, Anna figured they were desperate for information and inspiration and she decided to become their teacher/expert—by hiring speakers and holding larger events. 
Instead of doing 100 face-to-face meetings, one at a time, why not fill a room with 100 agents to meet more people in less time, build your database/contact list faster and determine whom you want to follow up with after the event is over?
Holding an event is worthless UNLESS you can get people to attend—butts in the seats.  
Anna will share with you:
How to get people to actually ATTEND your events.

Realtor event ideas.

Consumer-direct event ideas.

Online and written invitation strategy steps to take before each event.

Where to hold a successful event & what to serve.

How to make sure that everyone attending has FUN.
---
Presenter: Lori McCaghren, Mortgage Financial Services
 (Frisco, TX)
We've all been there, right?  Too many things left to do and not enough time to get them all done.  So you work late, skip the workout and then grab takeout on the way home.  That night your mind races as you try to figure out how to cram it all in the next day, which leaves you tired and foggy and ill prepared to execute the grand plan you formulated in the middle of the night. 
This vicious cycle doesn't work, so you look for the perfect time-management system.  It seems that every retreat, training or coaching group preaches Time Blocking as the cure-all for time-management struggles.  I have spent 21 years in the business consistently struggling with implementing a Time Blocking system so I can manage a more-than-full-time job while trying to be a good parent and spouse and stay healthy.  For me Time Blocking hasn't worked.  It's too restrictive, and takes too much planning.  A new rush loan or unexpected emergency throws off the whole system, and then I find myself at the end of the day/week/month with more items on my task list than time to get them completed.
Last summer, I was introduced to the Stop Light Method to productivity.  While the concept seemed awesome, I was skeptical and put off implementing it for almost 6 months.  I just knew it would take too much work to put in place and that this crazy business would once again throw off my groove. But when I finally decided to try it, I noticed a new sense of calm and accomplishment in the first few days.  Now it's part of my normal routine.  What a difference this has made for my task list, my stress level, my marriage and my health!  It's totally flexible, doesn't require a lot of intensive planning and you already have everything you need to be successful.
Lori will share with you:
A super-flexible way to manage your time without scheduling every second of every day.

How to create a "master" to-do list for every hour of your life.

How to determine if you need to do it, delegate it or delete it.

HANDOUTS – Sample Calendar.  Wheel of Life. Sample Master To-Do List.
---
Share & Tell – Technology Session
This is masterminding at its BEST! 
Exchange ideas and strategies with each other. This session will be awesome…if EVERYONE participates and shares:
Time-saving ideas

Technology tools that you use

Your favorite software
ALL ATTENDEES ARE ASKED TO PARTICIPATE IN THE SHARE AND TELL SESSIONS. ALSO, FEEL FREE TO BRING SAMPLES OR HANDOUTS TO DISTRIBUTE.
---
Lunch Included with Registration (Great time to network & meet new mortgage girlfriends!)
---
Panel Participants: 
Jolene Jaehne – First Centennial Mortgage (Bastrop, TX)
Danielle Boote – Ross Mortgage (Brighton, MI)
Vikki Plagens – CrossCountry Mortgage (Plymouth, MI)
Do you find yourself working 70 hours a week, leaving the office at 10 pm to work on files?  Returning phone calls?  Answering emails?  And all the other stuff that goes into a successful mortgage business?  It's nothing to brag about!!!
But, does your family life, your social life, your health suffer because of your business? 
No one can do it alone—even Wonder Woman had help. 
So, by popular demand we have asked three successful mortgage women to share with you:
When you should hire an assistant

When you know you need a team

How to find the right person/people

How to determine job descriptions

How to determine if you can afford to pay them.  
---
Presenter: Jill Hellwig, Brand New U Coaching (Texas)
No matter who you are or what you do, YOU ARE IN SALES. 
This is one workshop you don't want to miss.  Jill Hellwig has spent over 20 years in corporate America and learned sales from the very best—Zig Ziglar! 
There is a generation of women poised to become natural sales people and business leaders—and you are one of them. 
When a women of purpose walks into a room, clothed in confidence and compelled with passion, there is no force on earth that can keep her from shifting the atmosphere.  As part of this fun and life-changing workshop, you will be challenged to step outside your comfort zone.  Live your life more fulfilled.  Be more free to be who you are while also achieving financial success like never before. 
You will learn:
The difference between "Fiery Lioness" and "Fluttering Butterfly"

How to produce more income with the right clients and the right plan

How to increase your confidence in pitching your mortgage business and yourself

How to articulate the value, advantages and benefits of working with you

How to build trust and find common ground

How to discover the real issues and concerns of real estate agents and clients

How to ask for the business.
---
4:30pm:  Happy Hour at Event Location (Sponsored by:  Wintrust Mortgage)
---
Friday, October 5, 2018 [9am – 4:30pm]
What Your Mother May have Taught You – But Forgot to Remember!
Presenter: Karen Deis, Co-Founder, MortgageGirlfriends.com
Do you remember your mother (father or parents) saying these words to you?
Your face is going to freeze that way

Don't make me pull this car over to the side of the road

Wait until you have children of your own

I'll wash your mouth out with soap

Money doesn't grow on trees

…and I could go on!
Most of them are negative, right? 
But on the positive side, there are other lessons to learn – about business and life!  
Karen Deis will share stories and insights that she (and others women) have experienced over her 28 years in the mortgage business and her 16 years of strategy calls with successful loan originators.  Things that you may never have thought about!  Things that may be holding you back.   Hoping that some of these stories will encourage you.  Influence you. Energize you into being the best woman you can be.
---
How to Build Your Pipeline with Turned Down Loans
Presenter: Janna Fox,  Director of Business Development, Credit Law Center
Education is a large part of what we do at Credit Law Center. It is a passion of ours to empower loan officers, realtors, and consumers with better knowledge about credit.
Janna Fox will show before and after credit reports from real people showing real results.  A mini-workshop is included with hands-on training in, "What is wrong with this credit report?" segment of the presentation. And finally, how to build your pipeline from otherwise turned down clients.
What you can expect from Janna's presentation: 
How to quickly identify the most common mistakes, we find daily, on every credit report and how to correct them.

Expose how the credit reporting system is rigged in everyone's favor, but the consumer. And, explain how these mistakes are not at all accidents. Rather, how they are intentionally miss- reporting.

How these mistakes circulate more money in the economy, therefore no rush to stop cheating consumers over and over again.  

How collections' companies report to the credit bureaus may cause a false read with consumers debt to income ratio.
We use knowledge and solution-based education which allows Realtors and Mortgage professionals to serve their clients better, more effectively and convert potential turn-downs into successful transactions. This is your opportunity to ask questions and get to know what consumers face with the credit reporting agencies and bureaus. 
---
Don't End Up in Compliance Jail: Latest Mortgage Rule & Reg Updates
Presenter: Tammy Butler, Publisher, MortgageCurrentcy.com
Every month, the mortgage gods change, modify or add new mortgage rules and regulations.  While you may or may not be up to date on the changes, of critical importance is knowing HOW these updates affect you, your clients and your business. 
In this session, Tammy Butler will share with you current information that has a significant impact on your way of doing business—and will help keep you out of compliance jail. 
---
Lunch Included with Registration (Great time to network & meet new mortgage girlfriends!)
---
What's in Your Closet? Sales & Marketing Session
Best marketing ideas

Your favorite system that works for you

Money-savings ideas
ALL ATTENDEES ARE ASKED TO PARTICIPATE IN THE SHARE AND TELL SESSIONS. ALSO, FEEL FREE TO BRING SAMPLES OR HANDOUTS TO DISTRIBUTE.
---
Scripting Workshop – What Would You Say?
You get the same client questions every day.  "What are your rates?"  "How long does it take to get approved?"  "Why should I do business with you?"  "I've already been pre-approved!"
And you also get objections from real estate agents.  "We have an in-house lender."  "I give my clients three loan officers' business cards." "I'm only a listing agent."  "What will you do for me if I give you a lead?" 
This is an interactive audience participation workshop, and we will provide you with successful scripts that you can use to answer routine questions and objections. 
---
How Does Fear Impact Your Ability to Succeed? Removing Invisible Barriers    
Presenter: Justine Fedak, BMO Harris Bank (Chicago, IL)
Accepting that "we are all broken pieces put together" has empowered Justine to remove and keep moving the barriers that can sometimes limit all of us from being our best.  She will share how you can confront anything that may be in the way of realizing your full potential and living your life to the fullest. 
Here's what you will learn: 
How to face anything that comes your way

Why being happy is a choice

Why mistakes are part of your "broken pieces"

How to be in love with your life—every single minute of the day