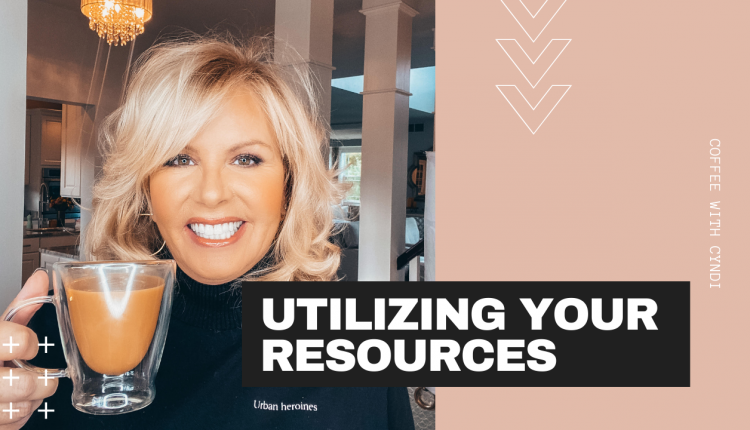 Utilizing Your Resources! + Introducing the VIP Mastermind
Learn how to utilize your resources to reach your fullest potential, and learn about Cyndi Garza's new VIP Mastermind!
Hi girlfriends!
Over the month of October, we have been providing resources for our Mortgage Girlfriends members to teach them the value of doing what they are scared to do. Whether it is taking on leadership opportunities, investing in a training program, or taking the initiative to network with the competition, we have been encouraging the Mortgage Girlfriends community to break out of their comfort zone in order to grow their business and grow as an individual.
In a brand new video, Mortgage Girlfriends owner, Cyndi Garza, shares some of her thoughts on why you shouldn't be afraid to use all the resources available to optimize your success. She also shares a limited-time offer to participate in her upcoming VIP Mastermind that will take you through every aspect of refining and growing your business to exceed all of your expectations.
So grab a cup of coffee and learn from Cyndi as she shares her expertise and challenges you to break out of your comfort zone to achieve success!
Now that you know the value of utilizing the resources you have available to you, take a moment to learn more about the exciting resource Cyndi Garza is offering starting November 19 — The VIP Mastermind!
The VIP Mastermind will walk you through the step by step process o
n how to have true and lasting success.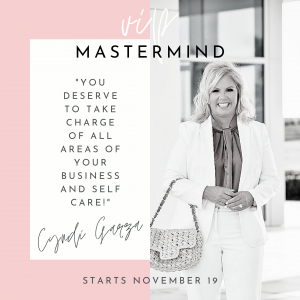 This year-long course will teach you everything you need to know about how to set and achieve your goals, streamline processes, and increase business, all while improving your job satisfaction and work/life balance. We offer modern solutions to modern challenges that are relevant and sustainable, and provide you with a community of like-minded professionals who will encourage and motivate you.
Ready to learn more? Read about all the ways The VIP Mastermind will help transform your business and your life by clicking here! Register today!