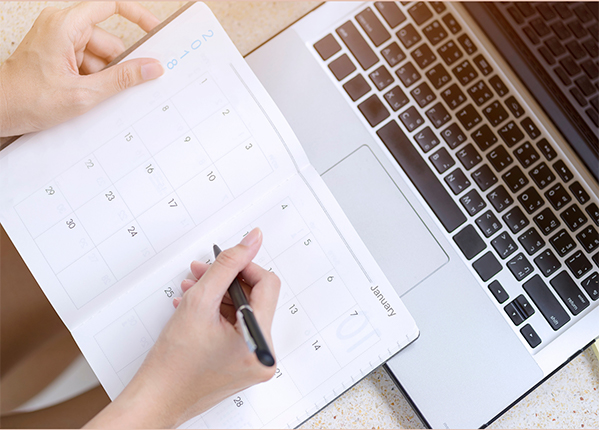 The Importance of Business Planning + FREE Brunch & Learn Announcement
Learn why you should start planning for the new year NOW and register for a FREE Business Planning event!
Girlfriends, let's get to know each other better with a little icebreaker question: Do you decorate for Christmas before or after Thanksgiving? Tell me your opinion in the comments on this post!
While I know many of us may have differing opinions on the appropriate time to set up the Christmas tree and hang the mistletoe, I think one thing that we can ALL agree on is that it is never too early to begin planning for a new year! 2020 has flown by, and 2021 is sure to sneak up on us sooner than we realize, so it is important that you start planning for the new year NOW!
One of my favorite quotes is from Antoine de Saint-Exupery who says "A goal without a plan is just a wish," and I know that successful businesses are not built on wishes. Plans are essential to the short and long term success of our businesses, and moving into a new year without a well developed plan is a sure-fire way to set yourself up for burn out, lack of preparedness, and potentially even failure.
I want to challenge you to take time this week to start planning for the year ahead. Assess where you are now, and identify where you want to be a year from now. Write out all the things you need to accomplish in the next 12 months to see yourself reach your goals. This is a great foundation for creating a well developed success plan for the new year.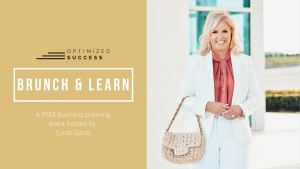 I so strongly believe in the power of planning that I want to give you the opportunity to learn how to optimize your business planning. That is why I am offering a FREE virtual Brunch & Learn on December 5 that will teach the basics of business planning! This class will be held via Zoom and we will discuss how to assess where you currently are with your business and how to set realistic goals for the year ahead. I will also provide you with strategies to hold yourself accountable to your plan, as your plan is only as successful as your ability to stick to it!
To reserve your space in my virtual Brunch & Learn, join our Facebook event page today by clicking the link below!
FREE Virtual Business Planning Brunch & Learn
I hope to see you all there! Happy planning!