8/18/2018 Update – The Event is Officially SOLD OUT!
 To be added to a wait list, please email [email protected]. We will contact people in order, should there be any cancelations.
Get to Know Your Presenters!
---
Presenting: The Power of Your Network: Making the Right Connections!
Jean Bradley, VP, Strategic Business Development – Essent Guaranty, Inc.
Jean is responsible for client strategy and business development for Essent Guaranty.  She is a mortgage insurance and mortgage industry veteran with over 25 years of wide-ranging experience in the areas of sales leadership and business development.  
---
Presenting: Butts in the Seats: How to Get People to Show Up for Your Event
Anna Smith – Prime Lending, Saratoga, NY
Anna Smith is a loan originator with Prime Lending, based out of Saratoga Springs, NY.  She began her mortgage career in 2014 and has used events as the driving force to expand her database and local influence within the real estate community. 
Her BA degree is Accounting and Marketing.  Her lending niches are Millennials, first-time buyers and renovation loan products.  In her free time, she enjoys hiking, WINE and equestrian sports.  The two loves of her life are her boyfriend (who is in the Army) and her cat Todd.  And did she mention that she also loves wine?  
---
Presenting: The Stoplight Method to Being More Productive
Lori McCaghren – Mortgage Financial Services, Frisco, TX
Although Lori wanted to be an attorney while growing up, she found the career she truly loves  when she first began working as a receptionist and a sales assistant at a small mortgage company. Lori says…
"Since that time I've been privileged to help people achieve their dreams and goals of homeownership. After finishing my degree I decided to stay in the mortgage business and have worked in every key area of the loan process, from underwriting to processing and originating. I have first-hand knowledge of the many components and moving parts of what it takes to get a mortgage. I've taught classes that help other loan officers and processors put together the best possible packages for their customers. I believe an educated consumer is a good consumer, and this is why I love sharing my expertise and teaching my clients.
When I'm not working on loans you will find me spending time with my husband and two daughters. I loudly cheer for my youngest daughter when she plays softball and have fun getting dirty by helping our FFA Lamb get ready for show.  As a family we love to support our community and other causes close to our hearts.  Currently, I am an active volunteer with Frisco Association for the Arts, Frisco Fastpacs, Create Church, Carroll Elementary PTA and Frisco Women's League.  Last year I also served on the board of 100 Women Who Give a Darn as well as the Frisco Chamber of Commerce WEB Council."
---
Panel Discussion: Take Back Your Life!
Jolene Jaehne – First Centennial Mortgage, Bastrop, TX
Jolene enjoys helping not only to provide a mortgage, but to create a financially fit life.  In order to provide clients with the ultimate mortgage experience, she provides frequent, timely, informative and truthful communications—which requires an assistant, and everyone working as a team. 
She works with a team of five people—one loan officer, two loan officer assistants and one part-time marketing position.  She loves to see team members grow, and frequent and meaningful treats are a minimum standard in Jolene's office. 
She serves on several boards including the local Realtor Board and Chamber of Commerce.  Volunteering/serving has gone from networking to true community commitment and passion. 
Danielle Boote – Ross Mortgage, Brighton, MI
Danielle Boote has been in mortgage lending since 1989.  With a background in processing and operations management, Danielle transitioned to loan origination. For more than 15 years, Danielle has worked to build a solid team to support her origination business and provide exceptional customer service during the process.
Her passion in mortgage lending is working with first-time buyers and creating relationships that last for many years. Communication and education are key to helping create successful home buyers. Danielle's team consists of one sales assistant (who works on her loans and helps manage the branch with her), one marketing/receptionist, two processors (shared by her branch) and four LO's under her.
Danielle is currently a producing Branch Manager with Ross Mortgage Corp. and licensed to do business in Michigan and Florida.  
When not working on loans, you will find Danielle and her husband, Jim, enjoying their four children, two sons-in-law and one grandchild, and their lake house and hanging out on their boat.
Vikki Plagens – Cross Country Mortgage, Plymouth, MI
Vikki Plagens is celebrating her 35th year in the Lending/Real Estate Industry (1983).  After beginning her career in an entry-level position at a Real Estate Franchise Headquarters, Vikki quickly moved up in the company. When her boss moved on to a bigger company as President he took her with him, and she became Administrative Assistant to the President of a larger franchise (90+ offices) by the age of 21.  She also became a licensed Realtor at the time working two full-time jobs.  After being thrust into the in-house mortgage department (after its only two employees walked off the job), she assumed a pipeline of over 80 loans and learned how to process on the job, saving countless transactions!  (WONDER WOMAN MOMENT, LOL)
By the age of 30 she was a branch manager to 10 loan officers and 5 support staff.  Throughout the ups and downs in the industry Vikki has persevered, and during the darkest time in the industry survived and thrived.  Two quotes helped her during this time: "Change is Inevitable, Growth is Optional" and "You are never closer to success than right when you are about to quit."
Vikki is known in her market as a leader in bringing value-added programs to her Realtor Community.   She was the 2017 Education Chair and recipient of the Affiliate of the Year for the Women's Council of Realtors in her community. 
Vikki lives in Plymouth, Michigan with her husband Greg and dog Harley.   She has one daughter, Courtney, who is a recent college graduate and getting married this summer.
"I believe we are all stronger when we help one another. Being a good friend, neighbor, business associate and competitor is important to me.  In short, love and friendship never go out of style…..we need more in this world."   
---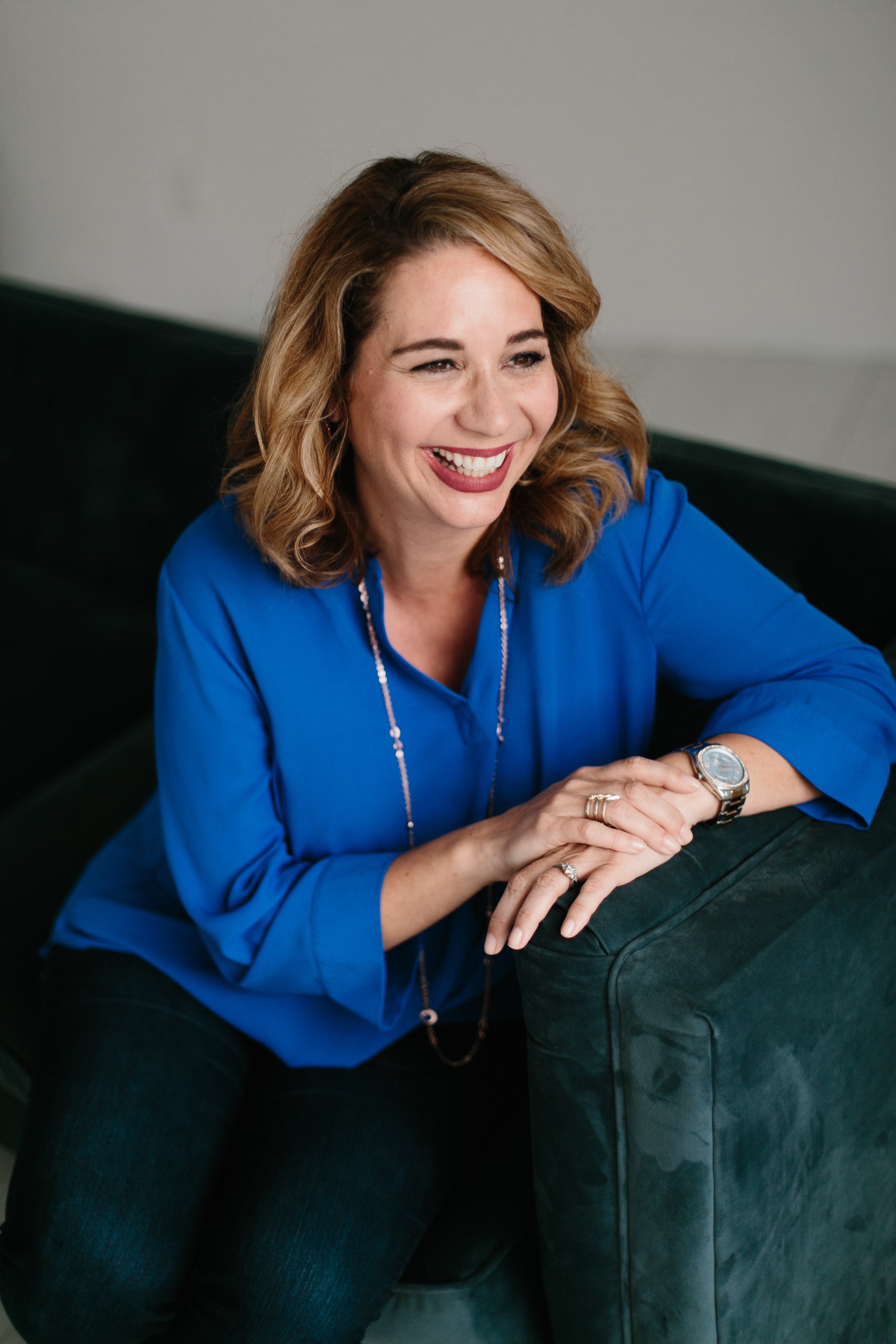 Presenting: Sell Like a Girl: How Women Can Succeed in Sales
Jill Hellwig, Brand New U Coaching, Frisco, TX
Her Heart: Every once in a while you meet someone who totally changes your perspective; someone who challenges you to think bigger, reach higher and bravely embrace change. Jill Hellwig is one of those people.
Jill is the gifted co-author of When Women Reign, as well as a Ziglar Legacy Certified inspirational speaker and vision-driven coach. Her unique ability to see the good in every person allows her to mentor, motivate and activate others to fulfill their potential.  She is passionate about helping others discover and live from their strengths so they can position themselves for success.
Her Experience: Jill draws from over 20 years of corporate, non-profit and community experience including three years as a national top 10 territory sales rep of a then $12 billion company, MCI, and 14 years with Ziglar, Inc.  
Zig Ziglar fondly referred to her as "The Bear Hunter" for her prowess at producing multi-millions in revenue. Often exceeding quotas by more than 300%, Jill's focus was contributing to the success of her clients whose industries included high tech, professional services, manufacturing, global firms and government agencies. 
In 2009 Jill left corporate America to serve with her husband in full-time ministry. Upon the birth of their fourth child and first daughter, she became a full-time stay-at-home mom. In the midst of this transition, she began her own coaching, consulting and speaking firm, Brand New U Coaching, which is focused on empowering others in both their professional and personal journeys to realize their limitless potential.
Because of this multifaceted background and her unique ability to touch each person individually, right where they are today, you will leave feeling inspired, equipped and ready to make a difference!
---
About Janna Fox 
Presenting:  How to Build Your Pipeline with Turned Down Loans
Janna Fox was born in Kansas City Missouri and currently resides in Lee's Summit, Missouri.  She is the Director of Business Development who works alongside the management team to develop new business opportunities by building and expanding the presence of the Credit Law Center, lead sales and client relationships, tracks new markets trends and maintains relationships with valued referral partners. 
Outside of work, Janna is busy raising her five children (two daughters and three sons), is a huge music, wine and coffee fan, collects quotes, owns too many shoes and enjoys reading and writing.
---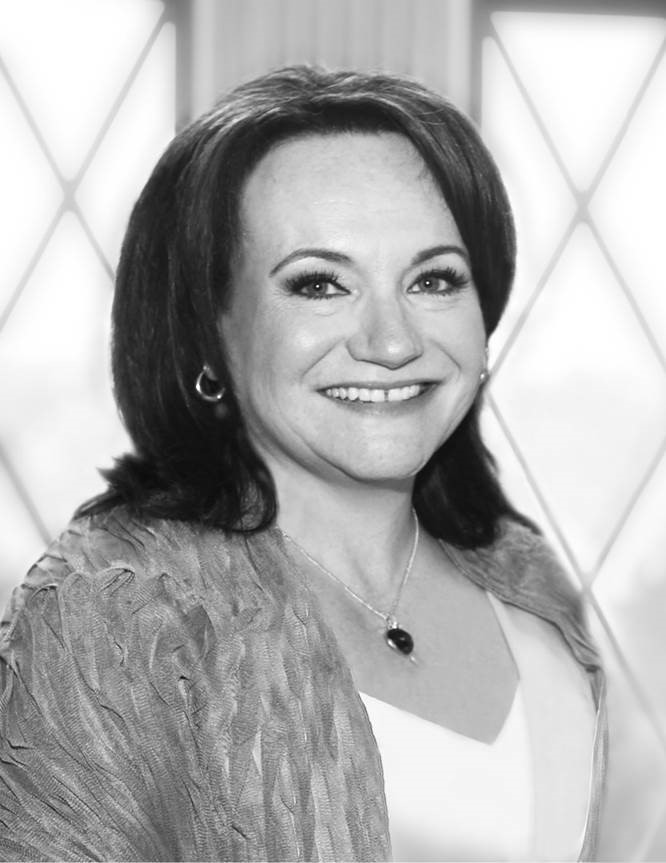 About Tammy Butler 
Presenting: Don't End Up in Compliance Jail – Latest Mortgage Rules and Reg Updates
As publisher of www.MortgageCurrentcy.com , Tammy has also performed the duties of a top-producing originator, production manager, owned the largest training school in the mortgage industry and developed two successful technologies that integrate directly with LOS systems, counseling platforms, mortgage insurance companies, credit bureaus and secondary market lenders.  Tammy is a Master CMB, LSS Black Belt and Certified Home-buying Counselor. 
As the author of one of the top compliance discussions groups on LinkedIn, industry blog, and frequent contributor to magazines such as Mortgage Compliance Magazine and Mortgage Banking Magazine, Tammy has guided many lenders through all of the new compliance regulations with practical tips and solutions for proper compliance implementation.  This diverse background positions her as the "go to" candidate to develop viable LTM sales & marketing strategies in combination with strong technologies, workflow and compliance management systems for fair lending.
---
Presenting:  How Does Fear Impact Your Ability to Succeed? Removing Invisible Barriers
Justine Fedak is the Head of Social Media and Sponsorships for BMO Financial Group. In this role, she is responsible for BMO's enterprise Social Media strategy and Sponsorships portfolio for the BMO Financial Group, North America.
She joined BMO Financial Group in 1992 in Public Affairs working in Media Relations, and has worked across Corporate Sponsorships, Corporate Marketing, Wealth Management Marketing, Capital Markets Marketing, Retail and Commercial Banking Marketing, Communications, Brand and Advertising.
After being diagnosed with multiple sclerosis in 2001, Justine worked hard to recover her mobility in order to train for and run a half marathon in 2009. Although she is no longer able to run, she continues to be an advocate for healthy living. She is a regular speaker across the US and Canada at Marketing, Branding and Communications conferences; and she is often called upon by the media to speak about living with MS.
Justine serves as a member of the Executive Board of the "Noah's Arc" Foundation, former Chicago Bull Joakim Noah's charitable organization, and is very involved with youth initiatives across Chicago.
Justine earned a bachelor's degree in sociology from the University of Toronto and an MBA from Dalhousie University.  She is a member of the Board of Directors of The Magnificent Mile Association and the Chicago Police Foundation; past board member of Gilda's Club; and sits on the Advisory Board of the Leadership Institute for People with Disabilities ADA 25 Chicago. She is on the Executive Committee of the Chicago Sports Commission, and is past Chairperson to the Municipal Marketing Advisory Council for the City of Chicago. Justine is honored to be acknowledged as Out on Bay Street's 2011 Leading Executive Ally (Toronto); the National Multiple Sclerosis Society's 2013 "Woman on the Move" (Illinois); the Chicago Business Journal's 2015 Women of Influence;  Dalhousie University's 2015 Lifetime Achievement Award recipient; Chicago Sky's 2016 "Redefine Possible" Women's Leadership Award recipient; and the 2017 Cohn Weil Memorial MS Outing Honoree.
---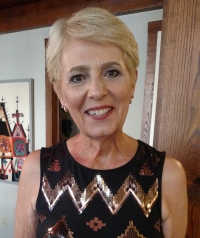 Presenting:  What Your Mother May have Taught You – But Forgot to Remember!
Karen co-founded Mortgage Girlfriends in 2007 as a way for women to network and share ideas.  That women can be wildly successful in the mortgage business.  She was in the mortgage business for 28 years.  Co-owned an all-women mortgage company (with her sister Becky Donovan).  She also owned a real estate company.  An appraisal firm.  And co-owned a mortgage company with a large tract builder.  She is passionate about helping women succeed (and make a ton of money) in this crazy mortgage industry.