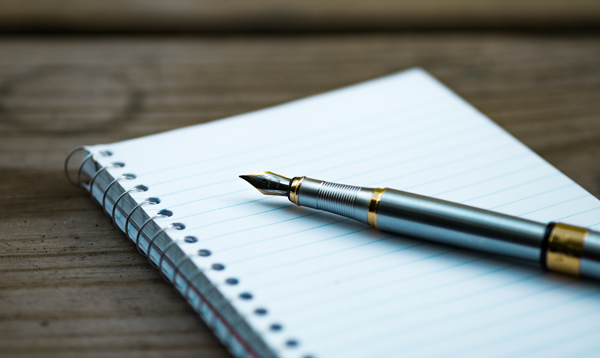 Mastermind – General Info
There are Currently No Events Scheduled.
To be notified of future Mastermind Events, please email [email protected]. 
---
Testimonials from the 2018 Chicago Mastermind Retreat
Deb Freeman:  Not only was the conference/mastermind put on with excellence, attention to detail and super content…. it was warm and wonderful! I instantly felt like family to you all!  I had a GREAT time learning from and sharing with YOU!! And the LAUGHTER !! This Mastermind retreat was like no other I have ever attended! Massive massive amounts of GREAT information… Practical to use in my market! This was my first year to attend and I felt like I was at a wonderful family reunion! Such a warm and loving atmosphere! Thank U thank U thank U everyone! I'm already looking forward to next year!
Cathy Savaglio:  Thank you Karen and Jenna for coordinating 2018 Mortgage Girlfriends Mastermind Retreat last week. The topics were relevant, interesting and in some cases very eye opening (Compliance!) . Speakers were generous in sharing their honest insights on success and life in general. So many takeaways and everyone I met and interacted with has left a lasting impression. I have implemented Stoplight method in my calendar today for the week (as a start) and will continue each week thereafter. Thank you again!  I am still basking in the experience and want to hold on to it as long as possible.
Michele Catoire:  What an amazing group of ladies. Thank you everyone for your great ideas, your encouragement and your inspiration! I feel like this has been life changing in so many ways! Thank you Karen and Jenna! Such a fantastic agenda and event. Can't wait for next year! So great meeting you all in person! I have implemented at least 10 things so far and shared many with my LO ladies here.  We are now starting an accountability meeting every Monday AM to keep each other moving upward in our business! I can't wait to bring all 3 of us next year!! I am so thankful I attended!  
Janine Iuliano:  Loved being around all of you this week! It's just what I needed! Have a great rest of the year and keep kickin A$$ proud of you!
Vikki Plagens:  Another great event, thank you so much Karen and Jenna for your amazing work in always putting together a fabulous line up. It was so amazing to see the impact this had on the new ladies to the event. I remember the almost spiritual feeling I had after my first time:) I hope everyone made it home safe! GO FORTH AND CONCQUER! 
Julie Krumholz:  My first Girlfriends retreat in the books. It was amazing to meet so many wonderful and determined ladies. The speakers were inspiring and gave me new focus. 
Thank you to Karen, Jenna and all my new girlfriends!! 
Pam Schubert:  Thank you Karen and Jenna for another amazing time! Such wonderful group of divas! I have learned so much from these ladies!!! Thank you!
Lisa Ziebarth:  Thank you, Karen and Jenna. Can't wait to go through all my notes and start to implement ideas!!
Adrienne Rehiel:  I just got home from Mortgage Girlfriends & I just wanted to say what a Great event. What a Fabulous group of Strong Women with unbelievable gifts. I cannot wait to implement the great ideas & continue these Beautiful Friendships. Thank you all for a great experience & I look forward to a long lasting future!!!
Karin Sorensen:  Thank you so much Karen and Jenna! You put together such a stupendous conference. Absolutely loved the info, the energy and the connections. You both rock!!
Cindy Allen:  What a great day! Thank you to everyone who presented today and all the great information – what an amazing group of women, and I am grateful to be a part of this group.
Jeannine Smith:  Hi ladies!!! I wanted to tell you all what an amazing time I had these past few days!!! You all inspired me so much!!!  Thank you Karen Deis and Jenna and all the great presenters. Thank you again to Ruth Vogt for introducing me to this fantastic event and all of you Girlfriends. If you are ever in Tampa, let me know and we can meet for some "wine" ing!!! 
Victoria Fifield:  Karen, you've done it again! Pulled into your winner's web a most amazing group of giving, in-it-to-win-it female Mortgage Professionals! I'm always so honored to be invited into this mix. Enjoy the 2nd day of this one of a kind gathering, soak it all in and give all that you've got! Be focused, be fabulous, be fearless!!!Much love and gratitude-Coach V.
Sonya Pitt:  Having an amazing time. Filling our tanks with great ideas and new friends.
Tori Woolley:  Thank you for hosting the retreat. I left so inspired and moved by the speakers and other women that I met. I look forward to connecting with and learning from all of them!
Images from the 2018 Chicago Mastermind Retreat