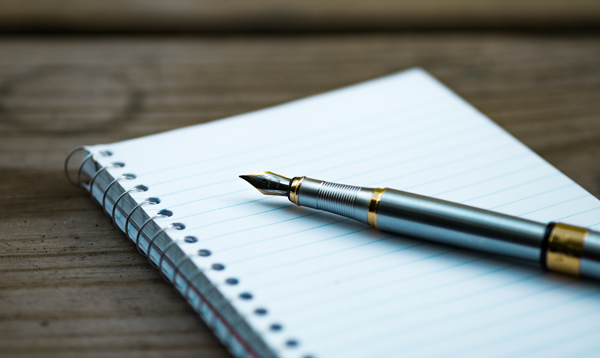 You Should Have Been There….
Did you know that MortgageGirlfriends.com just celebrated our 10th year anniversary? Sharing. Coaching. And a passion for helping women be successful—in the way they define success!
As you know, we just held our annual Mastermind Retreat – Finding Your G.P.S. – Growth-Power-Strategies.
Mortgage VIP Members continue the networking & masterminding process via the Member's Only Facebook Group! Not a member…check out our membership options (and all that's included with a membership), HERE!
While I thought this year's event was awesome (of course I would say that), I wanted to share with you what other women learned and why many of them keep coming back year after year….
---
Breana Washington (Credit Law Center)
What I am implementing: Janna and I have decided we are really going to push for the time blocking and making sure our day is mapped out. There are too many interruptions throughout the day, so we are both going to try to hold each other accountable and remember to "hunker down" and bring provisions!
After I left the retreat I felt grateful to all the women that came and spent the weekend in IL. It was so awesome to meet and network and get tips from successful women. I know that for myself, at 23, I have not been around a lot of women yet that have the success that many of the women who spoke have, but I look forward to BEING that woman – and I think attending things like this is a step in the right direction!
We thoroughly enjoyed ourselves and hope to return!
---
Dawn McCarty (Simple Mortgage – Michigan)
I have been in the business for 25 years. Before this seminar, I felt as though I lost my way. Picking up the phone to make phone calls had become such a struggle, I found myself relying more on texting and emails. Talking to people became SCARY. Since I came back from our mastermind session, I have started making several phone calls – which makes me feel much better about myself. The Session has truly strengthened my mind and soul. I met so many women, and all their creative ideas were overwhelming. I'm excited to implement what I learned and watch ME GROW…
---
Sondra Eckert (Leader One Financial – Missouri)
What a wonderful event and wonderful people. Talking with others candidly about my business and theirs, and everyone sharing their ideas was the best part. My biggest takeaway was social media and the importance of having videos made, which could be a game changer. I especially enjoyed Trisha, and her inspiration about why we do what we do, what is My ONE Thing, really made me dig deep.
I thought the hotel was perfect and had places for us to congregate and continue to mingle. I am inspired and re-energized about my business, and will be back next year for the event!
Thank you again for keeping us all together, you are a wonderful organizer and just a genuinely awesome person.
---
Jolene Jaehne (Sente Mortgage – Texas)
This was my very first Mastermind event – and will NOT be my last! It was amazing to spend two days with women – who have the same frustrations and successes as ME! Such a great reminder that I am not alone! The event itself was jam packed with excellent speakers – all very relevant to today's business. I loved hearing Kelly speak on hiring methods – I went home and implemented right away. Trish with "The One Thing" has changed my heart permanently. Favorite part: everyone bringing an idea! I have been rejuvenated! Looking forward to next year!
---
Lori Mogan (First Bank Financial Centre – Wisconsin)
The 2017 Mortgage Girlfriends retreat wasabsolutely outstanding. It really is life changing. The relationships are lifelong and the sharing and the takeaways are priceless. You learn from the successful experienced LO. The ideas are fresh and pass the test of time. I can't express how energizing this group of women are and how important you feel Saturday morning. The connections are for life and the group is an excellent resource. Like I said, absolutely priceless.
---
Karin Sorensen (BMO Harris Bank – Kansas)
One thing I learned: how important it is to include personal information when creating a brand.
One thing I plan to implement: because of all of the fantastic open house ideas Cola Galvin talked about, I intend to implement a successful plan of attack when it comes to visiting/co-hosting open houses.
The speaker I liked the most: I honestly cannot pick just one. Every single speaker had equally important information, and I was just blown away by all of them. If I have to pick one, it would be Cindy Ertman. Because of an exercise she gave us (Discover Your Why & Greatest Strengths), I was able to turn inward and realize that I contain certain strengths I never knew I had! Her question "How do these strengths create value for my referral partners?" is something I've thought about since I've returned to work and has given me incredible confidence.
How I felt about the retreat: I absolutely loved 2017 Mortgage Girlfriends Mastermind! There was so incredibly much information that I'm still thinking about it now a week later. There was also an amazing amount of camaraderie – I couldn't believe how comfortable I felt with all these women I had just met!
Would I recommend the retreat?: A resounding yes!
---
Vikki Plagens (CrossCountry Mortgage – Michigan)
The event was awesome as always. I felt this event focused more on personal growth and improvement that will lead to a more successful outcome, which was perfect for me at this point in my life and career. I love these events, I feel charged up and ready to take on the world! I would recommend this to all female originators!
---
Becky Sandiland (First National Bank of Omaha – Nebraska)
Thank you for a great event. I really enjoyed myself.
Mortgage Girlfriends Mastermind 2017 was a wonderful experience. Every speaker brought value to my business and for that I am grateful. I truly took away actionable items from every speaker.
~Karen's presentation on Creating Your Personal Brand was a "here and now" topic for me as I have been working on this personally.
~Kelly McGuinness inspired me to ask myself tough questions about my staff, but the good news is I don't have much to change. Her information made me more comfortable with past choices and will mold my decisions with future hires.
~Tammy Butler…. Well, I need her on speed dial! The regulatory risks for lenders these days are real. She reinforced my commitment to doing things the right way!
~Tricia Brouwers' presentation was an emotional experience for me. As a mother of a son with special needs, The One Thing hit home for me and I connected with her on a personal level.
~Liz Douglass gave me new ideas on how to inspire my Realtor partners to grow their business.
~Cola Galvin – while open houses are not something I plan to do, Cola is a class act. Her information about Williams Sonoma gave me an idea for another event I will be hosting in the future.
~Lori McCaghren's How to Host Your Own Radio Program actually allowed me to take something OFF my "might want to do" list. Sometimes, deleting something from your list is more valuable than you know.
~What's in Your Closet? was enjoyable. I enjoyed sharing because it is always my goal to empower other loan originators to rise to the best they can be. There is enough business for all of us, and if we all do well, our profession is stronger. I also took away a new idea on sharing preapproval details to help my buyers get their offers accepted.
~You saved the best for last. Cindy Ertman truly motivated me. I appreciated her personal story and honesty. I look forward to more conversations with her in the future.
I can truly say "I will be back." I have attended many industry events, and some are better than others. I found great value in the smaller, more personal event Mortgage Girlfriends put together. Location was great, hotel was wonderful, but most important, the connections I made with new friends were the best.