When should you wear a tiara?
I was at the hair salon the other day. Sitting next to me was a woman who was getting her hair done to accommodate a tiara.  I asked her "what's the special occasion?"  She said that she was going to do a 3-day, 60-mile breast cancer walk in honor of a friend who has the disease!
It got me to thinking that there are special times in women's lives that we should dig out (or buy) our tiaras and wear them like we mean it!
Occasions like:
In the delivery room after the birth of your child
Winning a contest
Accomplishing an income (or closed-loan) goal
Passing your NMLS licensing test
An anniversary (your marriage, your job, quitting smoking, etc.)
Your birthday
When you got money back on your tax returns
Paying off a credit card
Whenever you feel like it…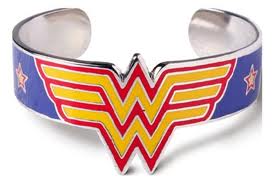 Now, it doesn't have to be a tiara.  Me?  I wear my Wonder Woman bracelet!  Some women wear a special piece of jewelry. Or a killer pair of shoes.   Some go out to eat.
Celebrate the little things in life.  Appreciate that you are an amazing woman and deserve to pat yourself on the back. Feel good about yourself.  Inspire other women. Buy one for your daughter, niece, granddaughter, or your girlfriend.
Do you see where I'm going with this?
Let's keep the list of celebrations going by posting YOUR special occasions that you have worn your "tiara, jewelry or that special something" on www.facebook.com/mortgagegirlfriends!