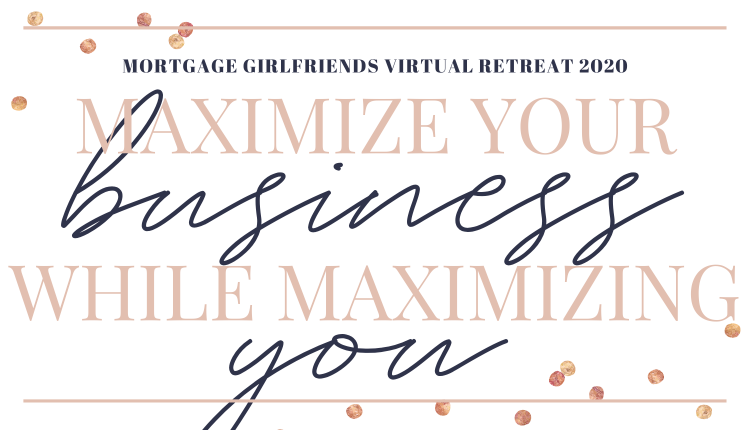 Mortgage Girlfriends 2020 Virtual Retreat Announcement!
Hello Girlfriends!
Today we are excited to share that our virtual retreat is just two months away! This year, we are taking the retreat virtual so that you can all stay safe while learning and networking during this incredible two-day event!
The theme for this year's retreat is "Maximize Your Business While Maximizing You." We all know that 2020 has been quite the busy year for the mortgage industry, and while busy years can be a blessing, they also come with their own unique challenges. From experiencing the growing pains of increased business to having difficulty striking a balance between work and home life, we have all felt the this year.
That is why we want to use this retreat to educate, equip, and empower you with time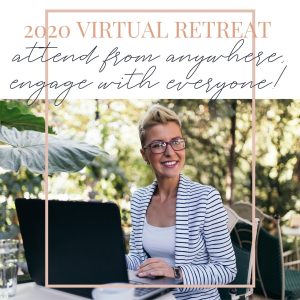 management strategies, self-care practices, and more as we rapidly approach the end of the year. We have assembled a highly qualified panel of guest speakers that will help motivate you to finish the year strong and to prepare you for the new year with new strategies and practices. Here are some of the amazing seminars you have to look forward to:
"The Skill You Need to Increase Your Business and Increase Your 'You Time'"
"How I Closed over $30 Million in Mortgages While Working Less Than 40 Hours a Week"
"Attract Your Audience with Captivating Speaking"
"Stop Sabotaging Your Business by Sabotaging Your Health"
"Why Social Media is the Number One Way to Grow Your Business"
"How to Feel Confident in front of the Camera / The 7 Best Poses for Business Women"
"Look Good, Feel Good; How Our Clothes Affect Our Business"
In addition to having access to these incredible, exclusive seminars, all of our attendees will receive a Retreat Packet including books written by our speakers, emoji paddles, a Mortgage Girlfriends notepad and pen set, and a "Do Not Disturb" door placard. The first 300 registrants will also receive a special gift box containing several Mortgage Girlfriends exclusive gifts including a MG coffee mug, hat, and so much more!
You do not want to miss this incredible event. Keep an eye on your inbox, because we will send you a notification as soon as registration goes live.
We can't wait to see you all there!