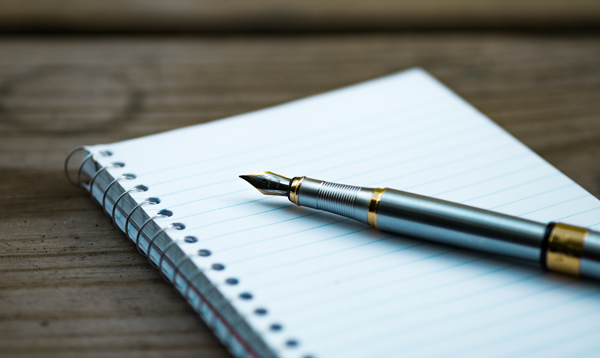 Top VIP Digest Blogs for 2018
For 52 weeks this year, we have shared a VIP Digest Blog with ideas and thoughts that we think have a profound effect on women in the mortgage business.
Listed below are a few of the blogs that we thought you might enjoy reading again.
Oh, and even if you are not a Mortgage Girlfriends Member, YOU CAN READ THEM TOO!
---
But I Can't Afford It
I've heard this statement —"I can't afford it" – and it drives me BONKERS!
I remember when I decided to attend my first mortgage seminar.  I had 2 children.  I was making like $30,000 per year.  The expense of airfare.  The event.  Oh, and don't forget the babysitting/daycare issue that was going to cost me a ton of money.
I about fell over at the amount of money that I was going to spend.
And yes, I was fearful… Everyone can read the entire blog post!  
---
Good Things DO NOT Come to Those Who Wait!
Stop me if you've heard this before…
…Good things come to those who wait!
No, they don't.  If that were true, you would be buying plane tickets the day of the flight.  Buying a flashlight after the electricity went out.  Or sending your kids to college the first day of school, hoping they can get in.
The most successful people in the world have a common trait… Everyone can read the entire blog post!
---
A Sense of Community
Here's the thing about the Mortgage Girlfriends website…
…It's not JUST a membership website – it's a living, breathing community of mortgage women from almost every state in the U.S. – including Alaska, Hawaii, and even a couple of mortgage women from Canada.
The mortgage industry is a "small world".  You probably know every loan officer, company, processor, underwriter in your area of the country.  Everyone knows your business and you know theirs.
However, the mortgage girlfriends group is a safe place for you to ask questions.  To network.  To learn what sales and marketing strategies have been successful for other women in different areas of the country… Everyone can read the entire blog post!
---
Give a Facelift to Your Business
My neighbor is a nurse for a famous plastic surgeon in my area.
At dinner the other night, we were talking about facelifts—the procedure, the cost and the reasons WHY people hire the services of a plastic surgeon.
There are basically two reasons:
1. To repair skin damage due to accidents or disease (i.e., cancer, etc.).
2. To feel better about their appearance.
The cost?  It starts at $8,000.
Then I started thinking.  There are other ways to feel better that cost a whole lot less than eight grand—especially when it comes to giving a facelift to your business… Everyone can read the entire blog post!
---
I Asked Her What Her Secret Was
Googling one day and doing research on another topic, I found this "secret" that I wanted to share with you.  I could not find the name of the author or I would have given her writing creds.
Sharing with you because if you are going to fight, pick the battles that are MOST important to you… Everyone can read the entire blog post!
---
Always Use Your Good Dishes
When I was growing up, mother only used our "good dishes" during holidays or special occasions.
And that tradition of using the good dishes is passed down from generation to generation—thinking that the ONLY time you should use the china and silverware is during special times of the year…. Everyone can read the entire blog post!
---
If you are not a member and would like a free, virtual tour of the website before you join, email [email protected] with the subject line "Virtual Tour Requested".