Tammy Butler – Compliance Expert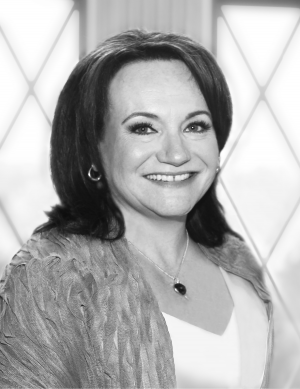 Tammy Butler, CEO/Founder Fair Lending Diversity, Inc. (FairLendingDiversity.com), Publisher, MortgageCurrentcy.com and Master CMB, is one of the leading subject matter experts on compliant Fair lending methodologies and strategies for lenders.  She has developed programs, training, technology and guidance to both lenders and consumer advocacy groups at a national level.
Her most recent work involved building and branding a new technology and compliance management system workflow for Optimal Blue, to protect compliant lenders from pricing disparity claims and disparity in pricing exceptions, which is the leading causes of fair lending violations.
Tammy has also performed the duties of a top producing originator, production manager, owned the largest training school in the mortgage industry and developed two successful technologies that integrated directly with LOS systems, counseling platforms, mortgage insurance companies, credit bureaus and secondary market lenders.  Tammy is a Master CMB, LSS Black Belt and Certified Home-buying Counselor.
---
How Tammy Can Help You:
Tammy Butler, Master CMB, is available to assist you in navigating the murky waters of fair lending, disparate impact and compliance.
Mortgage bankers and brokers are not accustomed to the federal regulatory environment that our bank counterparts have been subject to.  With the creation of the CFPB and their intense focus on Fair Lending and Disparate impact, many lenders are scrambling to try to figure out how to re-engineer their business to stay compliant.  It seems like each time we read the industry news, another lender is being fined into the millions for fair lending or disparate impact violations. Also, many mortgage bankers and brokers make the mistake of thinking that the CFPB is reviewing only the big lenders.  This is not true; several smaller clients have also been examined.
Tammy is making the path to compliance much clearer for lenders by:
Working on technology flow and real-time solutions.
Assisting lenders to figure out their new workflow models while at the same time staying compliant.
Developing training solutions to assist all areas of your production for fair lending and disparate impact compliance.
Staying in constant contact with her sources in Washington DC to get you the latest information.
There are solutions for every size lender.  The key is to be pro-active, put your plan in place, and demonstrate your compliance management systems to the CFPB examiners.  Tammy can assist you in building those solutions, step by step.  It starts with a complimentary review – you decide where to take it from there!