Kelly McGuinness – Company Owner/Management Coach
---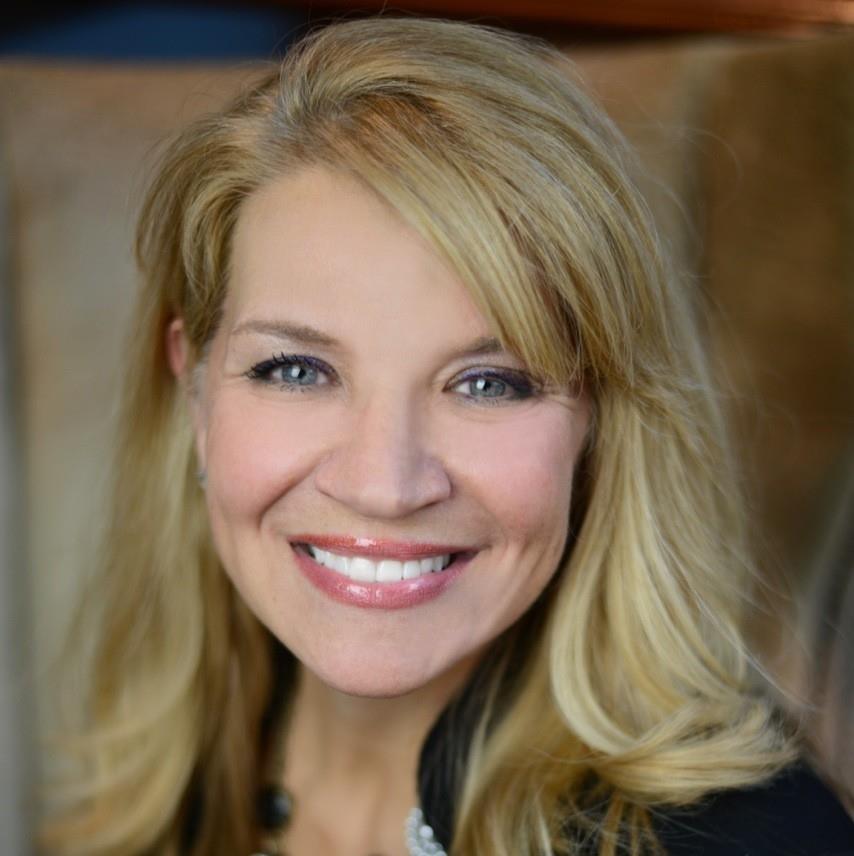 Kelly McGuinness has owned her mortgage company United Mortgage Finance Group, Inc in North Haven, CT since 1987.  During that time, she has truly seen it all.
As the business owner Kelly has been responsible for virtually every aspect of her business. She manages and coaches loan officers; hires both sales and service support personnel; develops and implements service and operational systems; handles every aspect of marketing; identifies and develops lender relationships; and oversees the financial management of her company.  For 24 years Kelly was a managing owner and did not originate loans. In 2010, Kelly returned to loan origination as a direct result of market conditions.
Kelly believes her business tenure and success can be attributed to several key factors; first and foremost, an unrelenting commitment to honesty and integrity in all areas of her career. This value sets a high standard for all the important relationships in business: customers; employees; referral partners and lending relationships.  Adaptability has played a key role in Kelly's success. Being able to navigate through and respond quickly to different markets and industry changes has been a vital quality. Finally, Kelly possesses a natural and genuine interest in the people she works with. She has been strategic in identifying her company's culture to improve and enhance her hiring and retention practices. Hiring the right people always means great performance.
During her career, Kelly has also worked on behalf of the mortgage industry in several capacities. Kelly served on the editorial board of Mortgage Originator Magazine for several years. During that time she was a featured writer for several management articles. Through her affiliation with the magazine, Kelly became a speaker in the industry. Most of Kelly's speaking engagements were on management related issues most notably on identification of corporate culture and development of recruiting plans and practices.
In addition, Kelly in collaboration with her friend Karen Deis, developed and implemented Mastermind Meetings for women in the mortgage industry.  Today, Kelly continues to support this effort through Karen Deis' Mortgage Girlfriend platform.
Kelly completed Gallup University for certification in their Strength Finder Program. She graduated from Anthony Robbins Trainer Academy in 1998 with full honors receiving certification as a leader who creates, shares and experiences an extraordinary quality of life.
On a local level, Kelly has served on various non-profit boards including The CT Children's Museum; Creating Kids Day Care Center; The Hospital of ST Raphael's Looking Forward Breast Cancer Advisory Board; The CT Association of Mortgage Professionals and the Hamden Chamber of Commerce Chamber Business Network.
And most importantly, Kelly is a happily married for 26 years and the very proud mother of 3 great kids!
---
How Kelly Can Help You:
Kelly McGuinness is available to coach women in a very specific area of their business:
 Recruiting & Hiring Loan Officers and Support Staff
Many people are frustrated by the hiring and retention aspects of their business. Too often I hear great frustration about the difficulty of finding good people and let's face it: hiring the wrong people robs you of very valuable resources: time and money.  Many experts estimate hiring the wrong person costs thousands of dollars and some estimate it can cost 3 times the bad employee's salary. Just as expensive is what I call "drain and strain" on you and your staff. The amount of energy, productivity and time lost dealing with the wrong hire is lost by you as well as your team. Finally, you can't begin to evaluate the true expense of a bad hire without giving full consideration to the potential damage done to your reputation or brand. Suffice to say, it's important to do a good job hiring the right person up front.
I've been there…I know. I became very serious about hiring in 2000 by investing in a consultant from The Yale University School of Management and later certification through Gallup StregnthFinder. I developed and refined a recruitment plan that has served me well for over 10 years.
In my recruitment plan, I developed the following critical components to successful hiring:
Identification of my team/corporate culture and core values
Interview processes and questions to aid in hiring into my culture/needs
Job samples and hurdles to verify the candidate's talents and experience for the job
And here's the cool thing: this system works if you are looking to hire a processor, assistant, loan officer or grow an entire team.
As the owner of a mortgage company, I limit my coaching services to recruiting plans and strategies.
My services are ideal for the mortgage professional who wants training and support for hiring the right people. I accept clients who need short term coaching sessions to prepare for an eminent hiring need or for managers who are looking to hone their talents or develop a bona fide plan to successfully grow a team. In every case, coaching leads to a customized approach for your hiring needs.
"But they seemed so great in the interview…I just don't know what went so wrong? Has this ever happened to you? It happens to most of us…
For example, you are a busy, productive loan officer ready to hire an assistant. You know you need help but you just aren't quite sure how to go about finding the right person….or worse yet, you tried before; it was a nightmare and you really don't have the time to go through that drama again.
Often, in 1-3 coaching sessions, I can help you get clear about exactly who you need and provide you with the key processes to use to insure you are hiring the right person. What very specific questions you should be asking? How do you see the candidate demonstrate their skills? How do you effectively evaluate the candidate? How do you integrate the new hire into the position?
---
Testimonial from Kelly's Clients…
About 6 years ago, I attended a mortgage business function in Delray Beach Florida. You were kind enough to present a "recruiting seminar" for a group of manager's before the convention. I was very impressed with the quality of the information presented and also the style in which you delivered the presentation.
We at Fairway have adopted many of your ideas and concepts into our own national recruiting model. Your information helped us more than I can ever thank you for——-if anyone needs further information feel free to have them contact me personally."- Steve Jacobson, President, Fairway Independent Mortgage
CONTENT PROVIDED BY KELLY