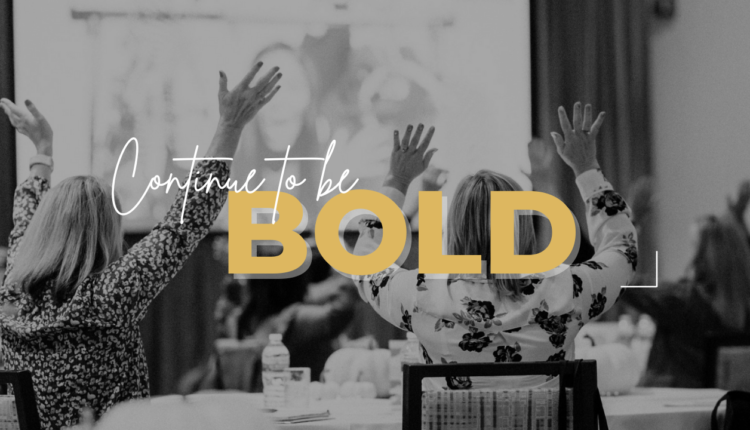 Continue to be BOLD
Did you make a commitment that you are going to grow and be strong enough to create the life you imagined?
Girlfriends,
I came back from the conference feeling lighter and ready to go and as the days passed, I have already forgotten about some of the great things shared, the funny things that occurred and began going back into my "normal routine."
I am sure you are feeling similar. Did you make a commitment that you are going to grow and be strong enough to create the life you imagined? I thought over the next couple of weeks I would remind you of some of my takeaways from the conference and would also love to hear yours.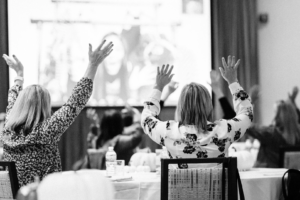 What holds you back year after year from doing all you want to do? How can you let it go? How can this year be different? I know it is possible to have a very transformative year and enjoy it every step of the way. What does that look like to you? 
I shared with each of you that in corporate America we easily hide behind the corporate name and begin to brand the company and forget about our personal brand.  We walked through an exercise to find our "why." Dianne Crosby shared her why is what motivated her daily to do the things she needed to do. Our "why" can change as we grow and that is a great thing.  
Take some time to reflect on your "why" and what is giving you purpose to do all the things you want to do. Make the list of the things you want to accomplish, finish your Success Plan and more importantly begin each day implementing  something from it.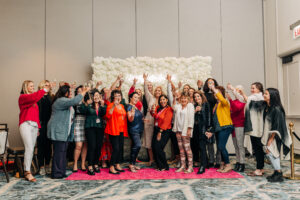 If you finished the Success Workbook, we passed out during the BOLD conference, you would see we lead you to the number one goal for the year, the goal that will make the biggest impact in your life. What is that goal? Is it to become healthy, is it to add to your network? Is it to write a book? Forgive someone? Forgive yourself? Get to that one goal that is tied closely to your "why" and speed up the time to achieve it. You can change today, it doesn't have to be in baby steps, today starts a new direction. 
If you are a VIP Member and would like a copy of the Success Plan, you can download a complimentary copy. This is a great tool to take out to your referral partners and share with them, host a brunch and learn (who doesn't love a good brunch), share it with others in your office and hold each other accountable.
THIS IS YOUR BOLD LIFE
Love, Cyndi
 "Be Bold enough to use your voice-ask for what you want, brave enough to listen to your heart-forgive yourself, strong enough to live the life you've imagined"
Interested in reading the full article? Become a VIP Member today!