You had me at hello…
says Tom Cruise to Rene Zellweger…in the movie Jerry Maguire.
I have a financial planner, who I talk with (and email) all the time.  I think I may have even visited his office once – a long time ago.  But just last week, I had to leave my comfy office to review and sign some paperwork.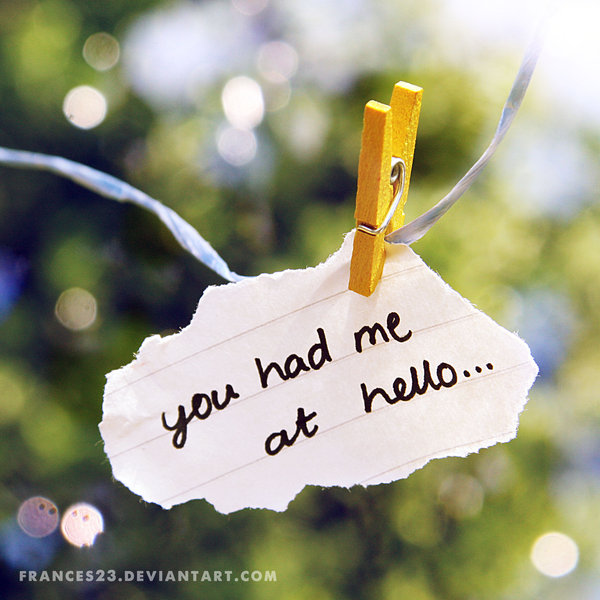 When I walked into his office…he had me at hello!
Neat and clean.  Two big screens and stock quotes.  Double computer screens on his desk.  Pictures of his family.  Awards that he had won.  His college diploma.  Nicely dressed.  And I could go on and on.  A sense of complete trust came over me.  And the perception that he was keeping track of my money.
A few years ago, my mortgage boyfriend, David Kuiper, recorded a class called The Power of the First Impression.  I dug into our archives and have posted it on the Business Builders page of the website.  Oh, in addition to the 55-minute class, you can also download:
Office Makeover Checklist – Ideas on how to set up your office for an outstanding customer experience.
Annual Client Marketing Calendar – Practical ideas; what to send to your past clients, that won't cost you a lot of money either!
So, when someone walks into your office….do YOU have them at hello?
Read other interesting post here.