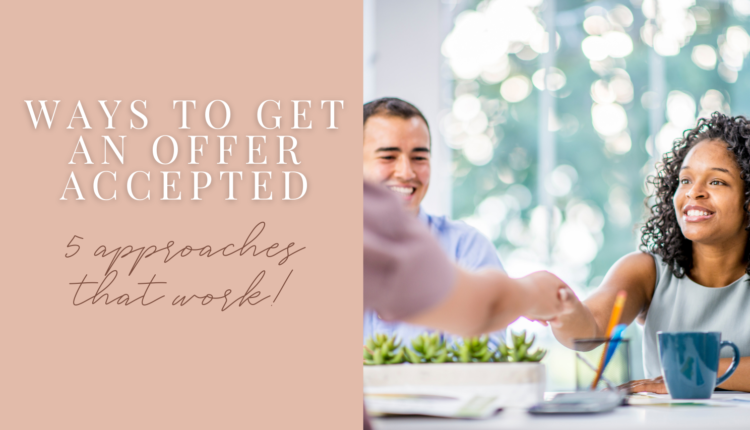 Ways to Get an Offer Accepted
5 Approaches to an Accepted Offer
Girlfriends, it's time to help your buyer get their offer accepted.
As we know, the markets are crazy and buyers must make multiple offers to get one accepted.  Here are some ways to get your offer to the top of the pile. Provide this information with your preapproval letter to the buyer's agent for them to present the offer. 
5 Approaches to an Accepted Offer
Provide a link to your 5-star reviews. Give this to the buyer's agent to include with the offer so they know they are dealing with a pro. Comments like "close on time", "no surprises," and "great communication," can really help. This could be a link to your Facebook page, Google reviews, Yelp, or your website. 
Provide the statistic on the average close time in the US. Recently it was 58 days. Show that you can close in 22 days (or whatever your number is.)
Become a member for the rest of these great tips!
Want to know more?
Become a Mortgage Girlfriends member today!  If you want additional assistance or just need help in marketing contact The Marketing Firm.