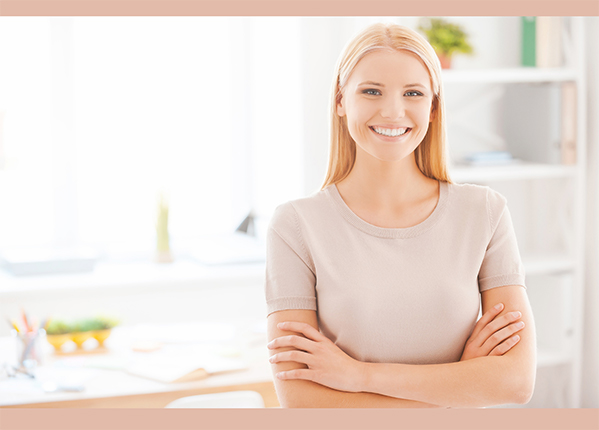 The Secret to Providing a Positive Experience
Have you ever had a negative or frustrating experience working with someone? Here's how to do the opposite.
It's story time, girlfriends!
My husband and I were looking to purchase a house a few months ago and we reached out to an agent we really liked that we have worked with several times in the past and even sent family members to.  Normally, we had always had a great experience, however, this time around things went a little differently.
Early in the house hunting process, we told her the area and the price range we wanted and sent her our approval letter. From the start, we found ourselves consistently follow up with her. She always seemed stressed, behind, was asking the same questions each time we spoke. When she would get a personal listing, she would send over the listing to us which was not even in an area we were interested in, or anything we would consider. She would often send over less expensive home than we shared what our budget would be, or, she would send properties that were kind of a stretch.
It was frustrating to say the least. I wanted this to be a fun experience and to enjoy it and not be stressed. However, her energy, stress and disorganization began to fall onto us. We were so exhausted with the whole thing, we decided to put it all on hold for a few months and search for another agent.
Have you ever had an experience working with someone where it was frustrating, you felt they were not organized, or you ended up having to consistently remind the professional you hired of your needs? I'm sure, unfortunately, we all have!
Girlfriends – don't let this be your client!
Aside from my negative experience with that particular realtor, I've also recently experienced the opposite. I had an issue I needed to resolve and the person I was working with on it called me daily just to let me know what they were working on and how it would be resolved. She was so on top of it, I couldn't complain about the time it was taking because I knew she was in control.
It is so important that your clients feel this "organized, great energy, on top of it" attitude from you! It's your job to create an enjoyable process that encourages them to become ambassadors of your business and send you more referrals.
So, what's the secret to providing an amazing experience, getting more referrals and becoming more organized? – GET ON TOP OF IT.
In coaching loan officers and big teams for years, I often hear of their struggle with disorganization. They tell me that it's hard to keep up and they would love to hand things off to someone but they don't trust their business in the hands of someone else. Have you felt like this? Have you felt that you need a day just to get caught up and get "ahead" of it?
There are about five key things to allow this to happen and it begins with this first – particularly important step – tracking referrals.
If you want to know more about The Simple Habit to Help Get you Organized and Ahead and download our FREE referral tracker that will transform your business – sign up to become a VIP member today! You can click here to learn more about our benefits and monthly membership options.