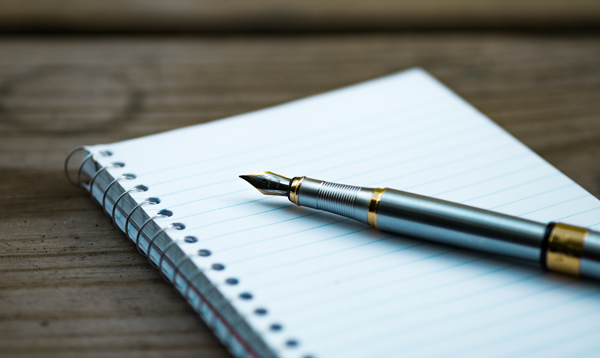 So, what's your story? Example of an "About Me" Bio!
A short time ago, we posted a class, How to Write a Great "About Me" Bio. It's available for everyone to view.
It's a great class. It's the second most-read page on the Internet. It's about how to write your own "about me" bio for your brochures, website, blogs and social media pages.
But in hindsight, what was missing from the class were actual examples of what a great "about me" bio looks like.
Just to be clear, a great "about me" bio is all about your story – and here's an example of one LOs story that was created for him by MySmartBlog (and no, I don't receive affiliate money for posting this). VIP members will find several other examples under the Business Builders class, How to Write a Great "About Me" Bio, on the website. I hope this will help you get your creative juices going if you decide to write your own!
If you want your "story" written for you, visit KarenDeisSpecialOffer.com and it's only $199 for a professional copywriter to craft your story! They will send you a questionnaire to fill out, contact you for an interview, and then you can collaborate on the final draft.
About Me Bio Story Example:
Have you ever walked into a mortgage office and felt like the loan officer was speaking a foreign language? If so, you're not alone. From acceleration clauses to desecuritization to yield spread, the mortgage industry has its very own dialect that – to the uninitiated and the layperson – can just sound like so much jibber-jabber.
I've been in your shoes and I feel your pain. Back in the carefree days of my youth, I set out to do the European backpacking tour thing for a month. I soon discovered how much I loved interacting with people from different cultures and, long story short, actually ended up traveling the world for years at a time. So as to not run out of money, I took a position with an international tour company based in Switzerland. For the next four years, this amazing job took me all over Europe, to Thailand, Malaysia, Singapore and other Southeast Asian destinations, to the Land Down Under, and across the scenic sheep fields and mountain fjords of New Zealand. Along the way, I had amazing adventures, learned to appreciate diversity – and learned first-hand what it felt like to be the foreigner in the room.
That's why I bend over backwards to explain to my customers – in plain English – exactly what their options are. When I was the one who didn't speak the language, I was grateful for the native speakers that had enough patience and compassion to take the time to translate for me; that's what I do today as a loan officer.
My clients know that I will always tell them the truth – even if it's not what they want to hear. In the mortgage industry, a little white lie or even a simple omission – usually told to land a commission – will all too often cause a deal to crash and burn. I'm committed to addressing potential issues before they turn into problems, shining light into any shadowy areas and confronting them head on, instead of just sweeping them under the rug.
Perhaps that's because to me, every transaction isn't just about numbers, rates, and fees. Rather, I see transactions in terms of relationships, in which negotiations are actually conversations. Spending time with my two- and four-year-olds has taught me how to listen, how to be patient – and that you get your way more often when you present issues calmly and look at all sides, than when you just scream "I want it!"
My kids have also taught me to think outside the box when it comes to solutions, a handy talent to have in the mortgage industry. In recent years, things have changed; getting a loan used to be pretty vanilla, but nowadays, you've got to use your creativity. That's why I've carved out a niche helping my customers take advantage of little-known tax benefits in order to get them the best possible loans for their needs.