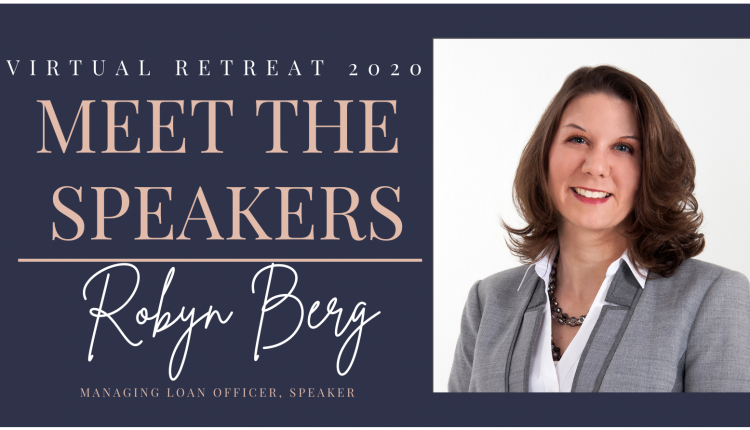 Meet the Virtual Retreat Speaker: Robyn Berg
Last week we started introducing you to the guest speakers you can look forward to learning from at our Virtual Retreat October 22 & 23, 2020. Today, we are introducing our second speaker of the retreat, Robyn Berg, who will teach you time saving hacks and motivational strategies in her seminar "How To Remain In The Top 10% With Closed Units Nationally While Working Less Than 40 Hours A Week!"
Robyn Berg is a managing loan officer with Union Home Mortgage, and has been a residential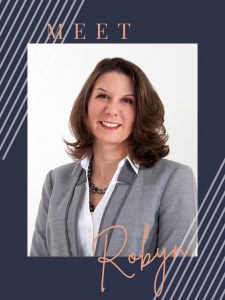 mortgage loan officer for over 15 years. An Alumni of Western Michigan University with a focus on Finance, Robyn finds the financial consulting side of the industry especially rewarding!
An active wife and mother, Robyn has always prioritized maintaining a healthy work life balance. In recent years, she has focused on implementing time-saving strategies that allow her to meet all the needs of her clients while preserving the valuable time she gets to spend with her family. Her approach to her business has garnered her a reputation amongst her clients of timeliness and efficiency, and she has the sparkling client testimonials to show for it.
Even in this record-breaking year for the mortgage industry, Robyn was able to maintain an impressive work life balance. While many loan officers were scrambling to implement time management and efficiency strategies to meet the demand of the market, Robyn's tried-and-true practices helped her save time while bringing on more business and continuing to deliver timely, high quality work. In fact, Robyn's practices were so successful that on average she worked less than 40 hours a week while remaining in the top 10% with closed units nationally!
As a Mortgage Girlfriends Virtual Retreat speaker, Robyn will be sharing her time-saving and business-building strategies that have helped her achieve a loyal customer base and flourishing business. With the mortgage industry continuing to grow and accelerate, Robyn's practices will help you finish 2020 strong and set you up for a successful 2021!
Register for our Virtual Retreat today by clicking here so you don't miss any of Robyn's transformative strategies! And make sure to invite a friend or colleague who would also benefit from hearing Robyn's seminar!