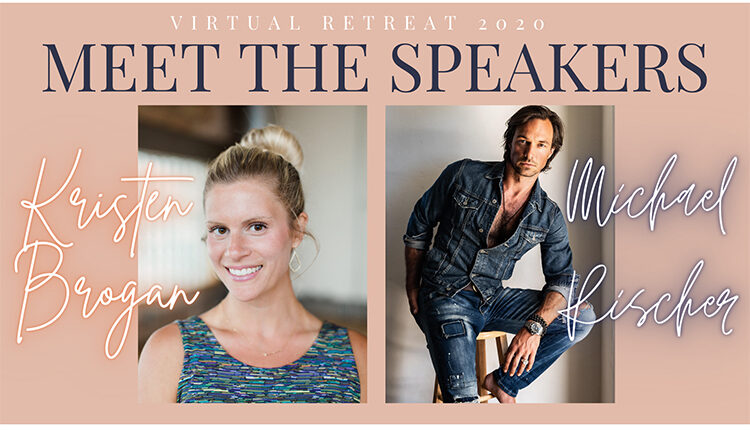 Meet the Speakers: Kristen Brogan & Michael Rischer
This time next week, hundreds of our valued members will be attending the Mortgage Girlfriends Virtual Retreat, learning time-saving and business building strategies that will set them up for success in 2021. In addition to hearing from mortgage industry authorities, our attendees will learn from experts in the fields of self care and health and wellness, including today's featured speakers: Kristen Brogan and Michael Rischer!
---
Kristen Brogan is a professional speaker, yoga instructor, superfood chef, best-selling author of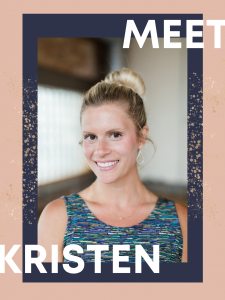 "Target to Table: Healthy & Delicious Meals One Superfood At a Time", and Registered Dietician at On Target Living. Kristen and the dynamic team at On Target Living work with organizations all over the world to transform performance from the inside out through speaking engagements and retreat style trainings. They have a proven system for expanding human capacity, optimizing talent, creating a happier workplace culture, driving performance outcomes and helping to make health a business strategy.
Kristen's focus is to energize and motivate her audiences to live healthy without making sacrifices. She specializes in unlocking happiness, optimal health, and mindful living by building lasting habits and transforming lifestyles, Her approach is centered on teaching a lifestyle that blends mindful eating, mindful moving, and mindful resting to build your whole self. At our Retreat, Kristen will touch on why neglecting your health will negatively impact your business, as well as equip you with strategies designed for the real, working woman to optimize health and performance!
Learn more about Kristen by visiting her website by clicking here!
---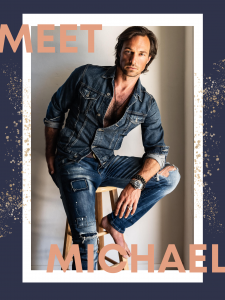 Michael Rischer is a professional model and photographer. His professional modeling career began in 1997 and soon after he began traveling internationally for modeling opportunities. During this time, Michael worked appeared in high fashion and commercial shoots, movies and television shows, catalogs, and on runways all over the world. After years of appearing in front of the camera, Michael decided to use his experience to pursue photography himself.
With the significance of social media in business on the rise, being able to appear in photos and on social media is critical to building a loyal and engaged online following. However, many female professionals don't feel comfortable in front of the camera and struggle to find poses that are natural yet flattering. Thanks to his years of professional modeling experience, Michael is uniquely skilled in coaching his clients on how to appear comfortable and confident in photos. Michael's seminar will discuss the importance of having impactful professional portraits for your marketing materials, as well as the most flattering poses for today's business woman.
These are just two of the many seminars you can look forward to at our Virtual Retreat taking place October 22 & 23. This is the LAST WEEKEND to register, so make sure to sign up today by clicking the link below!
Already signed up for the retreat? Chances are, you know a friend or colleague that would also benefit from this event! Make sure to direct them to sign up today so that they too can learn how to maximize their business and maximize their self-care!