It All Started with Just One Mortgage Girlfriend
It all started with just one other mortgage girlfriend.
So, I attended my first ever mortgage conference in 1988. (I know—it was at least two lifetimes ago!)  There were 100 LOs there. However, there were only two women who owned mortgage companies—me and Kelly McGuinness.
She was my first mastermind girlfriend.
We had monthly (sometimes weekly) phone calls—sharing marketing and business management ideas.
Fast forward to about 1995.
Kelly and I decided that we probably are not the only women who own mortgage companies, so we decided to hold a "Women Who Own Mortgage Companies" mastermind retreat.
Here's a picture—and many of these women still own mortgage companies today.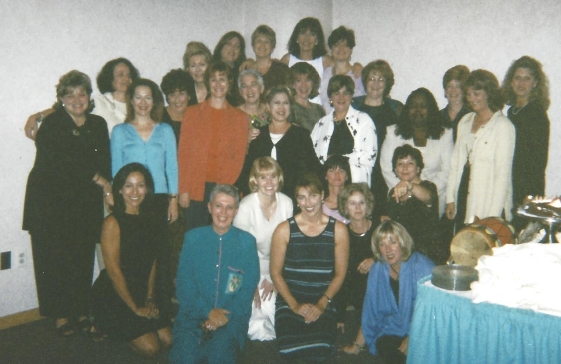 Getting to the point here…
Women tend to feel like they are alone in the mortgage business.
They feel like their managers don't understand that their marketing strategies are different.
They run their day-to-day business differently.
That your "production" is due to the fact that you are a beautiful woman.
Or that you are the only woman loan officer in your branch.
So, that's why—year after year—we hold a Mastermind Retreat for women in the mortgage business.
This year, the dates are November 2-3, 2017 in Chicago (we've found it a great central meeting point and easy to get a flight to O'Hare from virtually anywhere).  More info to follow, but we wanted to let you know way ahead of time so you can plan to get away. You have 6.5 months to plan around attending the event! 
You are not alone!
Make plans to join us this year and mastermind with the most awesome women in the mortgage universe….who are all their to share their best sales & marketing ideas with you, support one another and lending each other a hand!