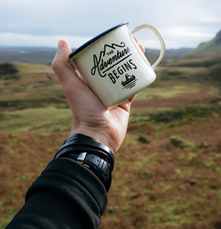 How Will Your Business Change Within the Next 18 Months?
Starting in the biz in 1972, I've been through at least three of these crisis (I managed a branch in Houston during the oil crisis in 1984) and it was, for me, always a time to "innovate" and think about how to adapt and conduct business differently than before.
I think those who have been doing video for a while now have a head start. While social distancing will be going away (I hope soon), I think video will continue to be a way to become more efficient in communicating with each other.
Personal videos welcoming borrowers who apply online
Video with real estate agents updating them on the status of their loan file
Virtual lunch-and-learn sessions
1-2-minute personalized videos
Technology will be more innovative.  More online applications, e-signing and remote notary will play a significant role.  Your 60-hour work weeks will become more manageable – working fewer hours using more technology than ever before.
Apps such as Home Scout will track buyer and seller activity.
Minimum credit scores will (again) increase and you may be spending more time helping clients increase their scores.  ReScoreYourLife.com
I also see that after this Refi boom, refis will go away for a long, long time—so think of it as a "bonus" if they come your way.
Reno loans may become a more significant and LOs should be learning how to do them NOW so they are prepared a year from now when that market gets rolling.
I'm on the fence about Reverse Mortgages – and whether they will ever become popular (maybe I'm wrong).
I also see the LO becoming more of a "financial advisor" – helping people with their cash flow. Stocks. Annuities, retirement accounts. And have a general knowledge of how all of that fits with the mortgage.
So, what changes do you see happening to you and your business in the future?