Victoria Fifield – Mortgage Business Development Coach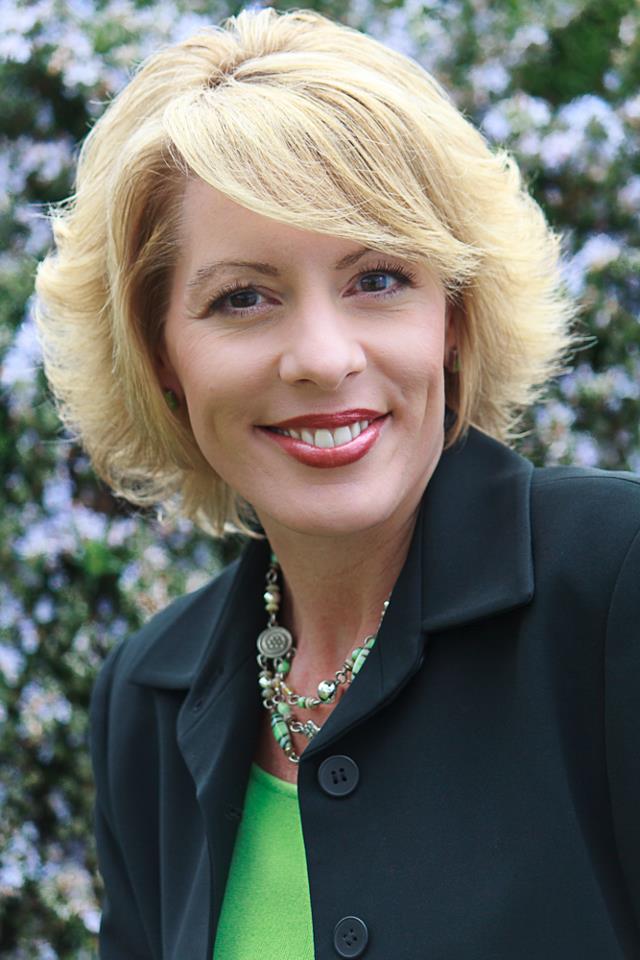 Victoria Fifield began her business coaching career in 2006 with Maximum Acceleration, the sister Company to LoanToolbox, following years of experience in corporate America where she managed and trained for a variety of companies, including Fortune 100's such as General Electric and Honeywell International.
Currently, Victoria Fifield is the Owner & Head Business Coach of I CAN Coaching Company and Creative Administrator of her FREE help Fan Page, "Free Business Coaching Tips, Tools & Resources for Mortgage Professionals"
Victoria has been engaged in all aspects of strategic business building specific to the Mortgage and Real Estate professions and has successfully coached hundreds of leaders whose needs have ranged from systems implementation, business plan development, team building, marketing and customer service platform improvements to accountability, time management and life balance concerns.
"My passion is working one-on-one with highly motivated business professionals to maximize their personal effectiveness as they develop their vision, define their goals, take action and build strong foundations to ensure their continued success."-Victoria Fifield
Victoria's clients describe her as a, "stickler for a plan of action," "an intuitive and creative collaborator" and "a true partner in their success."
---
How Victoria Can Help You:
My current clients know me as a stickler for a solid plan of action and since I would not ask of anyone that which I would not ask of myself, this section of my website it dedicated to outlining exactly what you can expect when working with me.
My coaching style and philosophy
I coach small business owners, executives, managers, supervisors and other business professionals. I am a results-focused, creative & intuitive collaborator who strongly believes in the power of accountability, active listening, insightful questions and challenging self-limiting beliefs. My steadfast conviction that a person can change when properly motivated and achieve all that they are passionate about,  stems from the successful experiences that I've had with dozens of past clients who solidified my belief in the human spirit and all that it can overcome, manifest and achieve. I am a passionate motivator who, when asked, will always share honest, direct feedback, suggestions and opinions that adhere to my professional and ethical guidelines.
Determining if we're the right coach-client fit
Typically, a relationship begins with an ice-breaker session where we will spend up to an hour discussing expectations, needs, desired outcomes, motivating factors, etc., to help us both determine if there's a positive synergy between us.
If after the ice-breaker session we commit to working together, I will email you the assessment materials, payment agreement and coaching contract, which are to be filled out and returned to me, prior to our first coaching session.
---
Testimonials from some of Victoria's clients…
"I've always believed in the power of hiring a coach, but struggled because so many coaches offer a a "one-size fits all" approach to success. In the mortgage world, some people build success by cultivating their own referral relationships and other build success by recruiting teams and leading them. Victoria is one of the most insightful, flexible and creative coaches I've ever worked with and regardless of which path you want to pursue, she can help you succeed. Her coaching is based on tried and true principles, but is a far cry from a 'canned" system like so many others. She only takes on a limited number of clients at a time and the result is a highly personalized program that will help you reach your specific goals in a way that will be uniquely successful for you. Even the way she holds her clients "accountable" is highly personalized to match her clients personality… from a "tough love" approach to a "supportive consultant"… she adapts her methodology to be not only what you need, but also such that it matches your personality (and sometimes even your mood). The result is highly motivating and effective coaching. Victoria specializes in the mortgage and real estate industries, and as such she understands the unique nuances of these industries. As an example… traditional "time management" systems don't always work for referral based sales people… she has been able to help me get control of my time and simultaneously put systems into place to insure that a client is never left feeling neglected. I also appreciate the fact that she has tremendous real life experience that she uses to guide her clients, rather than text book coaching. I have many colleagues who have used her very successfully as well… all mortgage professionals… all pursuing different paths to their success… all growing their business while other industry professionals are floundering or failing. If you're willing to dig in and do the work, she will not only lead you to success, but will also help you fall in love with what you do again. If you've been in the industry for many years she will help you look at it with fresh new eyes and reinvent yourself in new ways you might not have thought of due to the habits and patterns we all form over time. I highly recommend Victoria's services."
"Victoria has coached me from dreaming about my goals to seeing real results with action oriented steps. She is there to help every step of the process. Her out of the box coaching style adapts to you as an individual and is not a cookie cutter plan. Thanks Victoria!"
"A year and a half ago, I was down on my luck and struggling to stay in business. I had been in real estate for almost 30 years but it didn't matter. I was unhappy with the way my business was headed and I was losing my focus. A friend referred me to Victoria del Frate and that referral has made all the difference in the world! Victoria del Frate has been the best investment I have made for myself in my 30 year career! Victoria is an amazing, thoughtful, caring person. She patiently worked with me to not only improve my business platform but she has encouraged me to step out of my comfort zone and complete tasks that I never thought I would or could do. My business is running smoother and I have a confidence that I have never experienced in my career. She showed me how I could not only have goals but actually achieve the goals that I have. She is patient but firm, providing guidance towards the discovery of abilities and strengths that unfold before your very eyes, always encouraging and always making you accountable for your success. I love how she encourages to think outside the box. I would highly recommend Victoria to anyone that wants to be successful in their business or career."
"One of the greatest gifts I have ever given to myself is working with an incredible coach. Coach Victoria has been a constant source of inspiration, motivation, encouragement and support. With her guidance, I have clarity in my purpose and a strategy that allows me to translate my vision into reality. Victoria has helped me navigate the endless challenges we face in the mortgage industry, held me up when I am down and cheered me on through all of my successes! She has held me accountable, taught me new skills, and reminded me to value myself — without reservation! Victoria's insights, training, and support have been invaluable. If you are looking to operate more efficiently and improve your profitability as you improve your quality of life, then Victoria is the Coach for you!"
"Working with Victoria has been not only productive but also a real pleasure. She is extremely knowledgeable of the ins-and-outs of the mortgage industry, and her well-rounded background in strategic planning, sales & marketing, and strong goal setting skills make her an excellent partner for brain-storming sessions and overall business planning. Victoria recognizes that every client is unique and tailor-makes her coaching to each client. I have used other "canned system" coaching companies in the past and was less than happy with the results — not so with Victoria! It is amazing how well she can mold her coaching style to meet individual personalities. I know some of Victoria's other clients and we all have different styles/needs, and every one of us are crazy in love with her! I can not strongly enough recommend Victoria and I CAN Coaching. Results…absolutely!"
CONTENT PROVIDED BY VICTORIA