Donna Quisenberry – Database Design/Management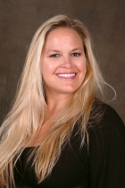 Donna Quisenberry (Zoho and Act! CRM and Marketing Certified Consultant) has been dedicated to providing database and marketing solutions to mortgage professionals for over 25 years.
Her specialization in assisting professionals in the mortgage industry brings focused and pertinent assistance to those in the industry, whether the client is a Loan Officer, an operational person, a support person, or on the management team. Donna attends many of the national Mortgage Events in order to stay on top of the best strategies, latest and greatest inventive ideas etc.  Donna also stays on top of various software education and certification programs (ie. ACT!, Goldmine etc) so that she can offer the combination of not only high quality technical expertise for Database/CRM systems, but also the latest and greatest in strategies for getting the most power from your system(s).
After spending over 10 years as a Program Manager developing and managing global systems and tools for the sales teams and engineering groups at Cisco Systems, Donna took that knowledge and expertise into the mortgage industry.  Donna was the Operations Manager at a multi-branch Mortgage Company and implemented a full scale Database Management and Marketing System, as well as managing the day to day operations of the company, coordinating the various groups and team members in order to bring a streamlined workflow to the way the Loan Officers, Processors, Transaction Coordinators, Marketing personnel and management worked together.
Donna has won many excellence awards for her work with a variety of database-centric software tools, vendors, and clients as a strategist, architect, and implementation expert.
---
How Donna Can Help You:
I provide expert assistance to individuals or entire companies for implementing or improving and evolving their contact tracking and marketing efforts.  I use an implementer approach when assisting a loan originator, or an entire team, to determine your contact management/database needs.  I provide a full suite of services including, but not limited to: CRM licensing, implementation, customization, synch with LOS, automated marketing, training and support. I have clients all over the United States and can provide all services via remote access.
Needs and Benefits Analysis
Strategies and complete Workflow Design for all phrases of the loan life cycle, from Prospect to Under Application to Closed
Licensing for the CRM selected (ie. ACT!, Zoho, etc.)
Installation and Configuration
Data Conversion
Data Imports
Upgrades
Report Creation
Synchronization Setup
On-site and web-based training
Automated Marketing
Custom Programming
Database field and layout customization
Training. Database management best practices for the mortgage professional and their team(s)
Troubleshooting
Support
---
Testimonials from some of Donna's clients…
"As usual, all the help in the world. Thanks so much Donna! We'll be in touch over several years, I know.  Take care! Use me as a reference if you wish."  Ruth Linn, Loan Originator, First Commonwealth Mortgage
"I very much appreciate all the hours you've put into making this new system work for us.  When it came time to get computer skills I was definitely at the back of the line.  These updates and reminders are so awesome!  They help me everyday!!   I used to have all my data in separate spreadsheets/programs and could not coordinate well with my clients and/or team.  This has made my daily life so much easier."  Tammy Roberts, Loan Officer, Academy Mortgage
If you are looking for an ACT database solution, you MUST talk to Donna before doing anything else. She took my vision and implemented the EXACT plan of what I needed done. Thank you Donna for your effort and knowledge.  Derek Egeberg,  Manager, Territorial Mortgage
I recently referred to Donna as the "goddess of databasing" at an industry event, and I meant it.  We've worked with Donna for several years now, with both ACT! and Zoho and have found her insight, advice, professionalism and technical expertise extremely valuable to our mortgage practice. David Kuiper   MBA, CMA, CMPS   First Place Bank
We have been very impressed with Donna.  She has helped tremendously in helping to make sense of a rather complex decision.  She doesn't hesitate to go above and beyond in helping to make sure her clients choose the right solution for their organization and needs.  We highly recommend her. Greg Spencer, Manager, Southern Capital Mortgage Group
I would like to express my gratitude regarding your time and effort in installing my ACT! TLC for Mortgage system. I truly appreciate the time you put forth making sure it was done correctly and promptly. Your JumpStart web training classes were extremely helpful and definitely helped to mitigate my learning curve. Your service after the sale has been superb! I always feel safe asking you questions and for help, I look forward to working more together in the future as my needs grow!  David Hughes, Loan Officer, Cendera Funding