Essent was founded in 2008 with the mission to bring a mortgage insurer with strong capital, a clean balance sheet, exceptional customer service and a robust-claims paying ability to the mortgage industry. Today, we are a leader in the mortgage insurance (MI) industry and the MI of choice for many lenders.
Essent offers simple solutions to close more loans, focusing on ease of use, fast underwriting turn times, competitive pricing, rigorous risk analysis and fair and transparent claims-paying practices. Our strong capital position and investment-grade ratings underscore the depth of our claims-paying resources. Learn more at www.essent.us.
We are thrilled to sponsor the Mortgage Girlfriends Mastermind Retreat for the 3 year in a row!
---

Fairway Independent Mortgage Corporation is a mortgage lender headquartered in Madison, Wisconsin and Carrollton, Texas. The company has branches and employees nationwide. At Fairway, customer service is a way of life. Not only are we dedicated to finding great loan products and rates for our customers, but we also offer some of the fastest turn times in the industry. Our goal is to act as a trusted advisor, providing highly personalized service and helping clients through every step of the loan process. It's all designed to exceed expectations, guarantee satisfaction and earn trust.
For more information, please visit our website at www.FairwayIndependentMC.com.
---

The next generation in the legendary Home Scouting family of technologies, HomeScout, gives consumers an immersive real estate search experience featuring 100% MLS listing data. This means that they are assured of finding the most accurate property information anywhere; unavailable on any public search sites. And since access to the HomeScout web and mobile app are password protected, buyers can search in a private, secure environment knowing their personal information is never at risk. When you refer your leads and preapproved buyers to HomeScout, they will have a distinct advantage over other home buyers in a competitive market. Giving them the best opportunity to find a house without going to a public search site where their information would be sold to your competition.
---

MortgageCurrentcy.com – Since 2008, Mortgage Currentcy has provided the mortgage industry with up to date and relevant technical and educational support.
The monthly rules issue includes expert interpretation and summaries for updates published by Fannie Mae, Freddie Mac, FHA, VA, USDA, NMLS and, the CFPB. Our experts read the documentation and summarize what you need to know, saving you valuable time.
You will find100's of Charts & Checklists help you get the answers you need fast, by providing all of the agency guidelines, on one chart per subject.
Our educational marketing support includes social media posts, Lunch & Learn programs, and Marketing Flyers that are all done for you.  We are the Top Producer's Secret Weapon by helping you stay smarter than the competition and Simplifying the Complicated ™
---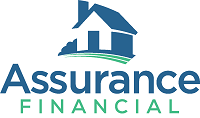 Assurance Financial was founded in 2001 and is headquartered in Baton Rouge, Louisiana, Assurance Financial is an independent, full-service mortgage banker. The direct lender is currently licensed in 36 states with 20 locations across the U.S., continuing to aggressively expand its footprint to every thriving community within the country.
Across industry channels, cultures, and life stages, we couple technology-focused solutions with superior customer service to provide a seamless and enjoyable home buying experience that exceeds expectations.
For more information, please visit our website at www.AssuranceMortgage.com.