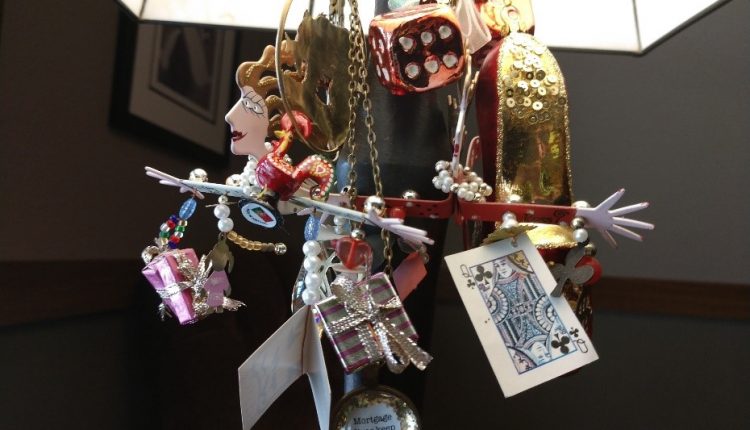 Does Your Office Make You Happy?
When you walk into your office, regardless if it's located in a building or your home office, does it make you happy?
By that I mean—does it reflect you, your personality, and does it have "meaning" to you and your mortgage business?
This is a photo of the glass and iron Stiffel lamp that sits next to my computer screen.  On it hangs some of my favorite things, reminders and gifts from mortgage girlfriends.
A red ruby slipper.   The necklace that says "Mortgage divas keep calm and sparkle!". A good luck rooster from Portugal.   Swarovski crystal.  A Good Luck goddess.  And other mementos that I could not get in the photo.
I also have 3 paintings of Native American Warrior Women hanging on the wall.
Oh, and flowers on my desk.
All of this has "meaning" to me because it reminds me of strong women.  Of mortgage girlfriends that I cherish and love.  Of helping women become successful and financially independent.
So why not create a space that reminds you of why you work your ass off every day?