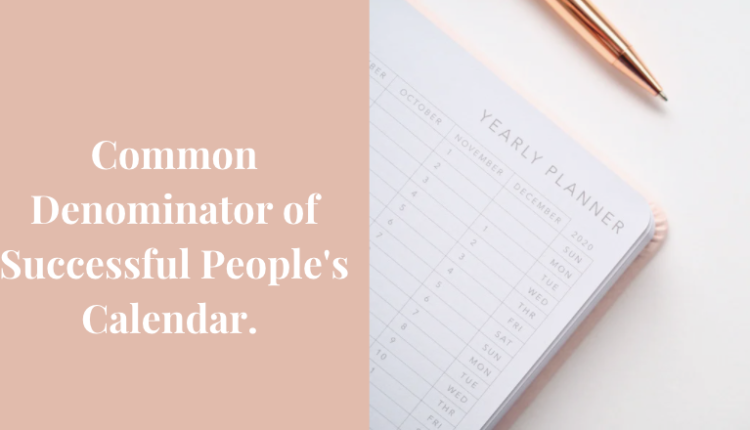 Common Denominator of Successful People's Calendar
"I don't have time."  
You probably don't have time to implement new things, between the pre-approvals, the applications, the files, the calls, emails, family activities, household items – -we haven't even mentioned fitting in time for personal items.
I am sure you have felt this and it can feel overwhelming and stressful. Is your list too long? Are you running out of time each day?
I will tell you the same thing I shared with the person I coached but before I share the five things that actually created an abundance of time, let me tell you how fast the change occurred.   
This person over 30 days began a podcast, set up large channel accounts which included preferred lender status for two large builders, and the preferred lender in one of largest real estate companies in the area. Oh and also (true story), they couldn't believe all the great things that were happening in their life. This literally changed her life and she can't believe how simple it is and wishes she would have done this years ago.
Interested in reading the full article? Become a VIP Member today: https://mortgagegirlfriends.com/join-today/