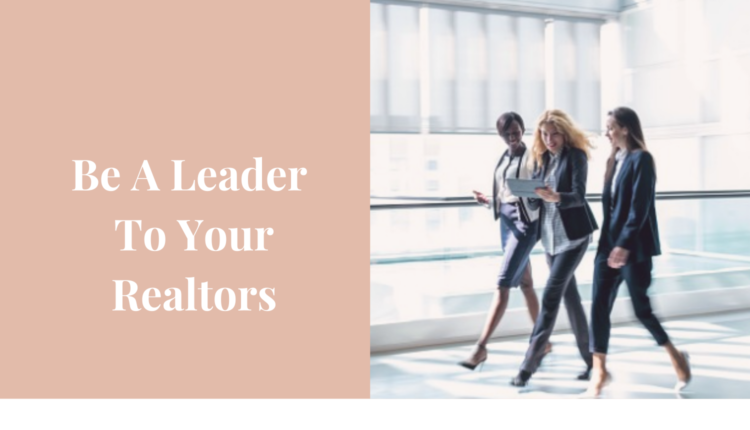 Be A Leader To Your Realtors
Girlfriends – Be a leader to your realtors and watch your referral business soar.
It is time to step up and be a leader. Taking real estate agents out to lunch and exchanging a few cards just won't cut it any longer. You need to stand out and stand up and be a leader. Leaders take a different approach, they research their agents, make it about the agent, plant seeds, and develop strong relationships.
Start by creating a private Facebook group. A private group will boost engagement and trust, making the information you share feel exclusive. You want to provide unique information and follow a regular posting schedule. There is nothing wrong with showing your personality when posting and engaging with everyone in your group. That doesn't mean talk about yourself, it means talk about the things you enjoy, and this is a way to connect with people.
Forget that flyer and create a video about a loan program. Make it engaging and it will do a better job of getting the key points across. You can incorporate some text and maybe some graphics.
A leader is always learning and providing education. This allows you to demonstrate your expertise in a friendly and non-invasive way. You can take it to the next level and become an accredited continuous education (CE) provider. By teaching CE classes, you will have access to an audience of real estate agents who need to learn to keep their license. Make sure your courses are engaging and packed full of knowledge, and never use this venue to sell your service.
As a leader you need to take charge and explain to your agent how to give you a referral.