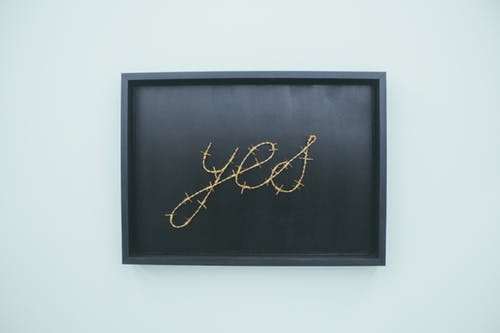 I have a sister who has struggled most of her life.  She got pregnant at age 15, married and divorced at age 16.  Factory jobs.  Laid off. Companies closed. Got remarried at age 35.  Pregnant again.  Divorced again.
Before you judge, she is the kindest, sweetest, most supportive sister that a girl could have.  And I have supported her throughout the years as well.  She is my favorite sister!
But, here's the thing.  Whenever I've asked her to take a trip with me.  To try something new.  To step outside her comfort zone.  She always had an excuse as to WHY she could not.
So, the last time we talked, I mentioned that I noticed that her first reaction when anyone asked her to do something was NO.  That she may want to consider saying YES more often.
My family and I have rented a home near Glacier National Park and I asked her (again) if she would like to join us.
This time, she said YES, stating "I'm doing what you suggested—to say YES more often".
I am sharing this story because as women, we have many responsibilities with family and our jobs. When asked to do something, our first reaction is to mentally take stock of our responsibilities.  Then we feel overwhelmed and say NO.
Instead, consider saying YES, and then determine how you are going to pull off the girlfriends' trip.  The seminar. The 3-day trip with your significant other (or children).
Saying YES opens you up to way more opportunities.  To meet more people.  New experiences.
So, consider changing your mindset, and I hope that you say YES more often.