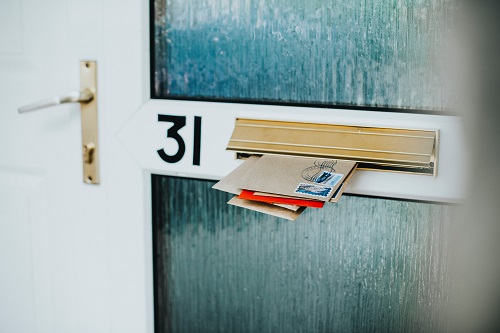 Marketing to Consumers – Lumpy Mail – 7 Touch Strategy for Past Clients (Article)
People are bombarded by both electronic and direct mail marketing. Most of it gets deleted or thrown away.
In the age of CRM's and social media, you may think this idea is corny, old fashioned or even unprofessional, but I can assure that this works.
So, what is lumpy mail?
Lumpy mail is mailing something "lumpy" in an envelope in an attempt to get the envelope "opened" by the recipient.
It's unexpected.
It's a piece of mail that literally has a "lump" in the envelope.
Experts claim that it gets opened nearly 100% of the time. Especially since it's a highly targeted list — your past clients — that may get you referrals for years to come.
The cost will run about $90 per client, but you are not spending your marketing dollars all at once.
I believe that the $90 spent is worth the price of just one referral or refinance.
What do you send them?
Read the seven lumpy mail items other loan officers have used over a 16-month time period.
1st Touch: 2 weeks after closing – Thank you letter with 80 printed, return-address labels and 20 "Just Moved" post cards with a picture of their new home (picture from the appraisal).
2nd Touch: 2 months after closing – A tin of cookies delivered to their place of employment, instead of giving it to them at time of closing. This is a 2-month reminder that they have not been forgotten.
3rd Touch: 6 months after closing – Home Improvement Store Gift Card for $10 – A little cash to help them buy something for their new home.
4th Touch: 9 months after closing – Two Movie Tickets – Hope they have settled in and here are a couple of movie tickets to go out and enjoy themselves.
5th Touch: 1 year after closing — Gift Card to popular local restaurant for $10 – Celebrate anniversary of the closing.
6th Touch: 16 months after closing – Amazon Card $10 – Order a book or magazine compliments of you.
7th Touch: 20 months after closing – Starbucks Gift Card $10 – Have a coffee or tea on us!
The gifts are sent first class mail — just in case the person has moved or it's not delivered for some reason, it will be returned to you by the post office (or you hope USPS will do so).
You can program the dates by creating an activity series within your database system — or add the dates to your calendar.
Taking this one step further, you may want to consider co-branding this with the real estate agent who sold them the home (if it's a purchase), but they would have to pay half of the costs.
Copyright ® MortgageGirlfriends.com
All Rights Reserved