Karen Deis – Sales & Marketing Strategies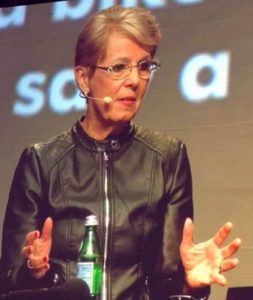 Karen Deis, Founder, Mortgage Girlfriends;  Sales and Marketing Specialist;  Speaker for the Mortgage Industry;  Expert Witness.  Karen started her mortgage career in 1972 as a closing agent.  In her 28-year career span, she was a loan officer, branch manager, owned a mortgage broker firm, owned a real estate company, owned an appraisal company and co-owned a mortgage company with a large builder.
She attributes her sales and marketing skills as the key to insuring the success of each one of her endeavors.  In addition to founding Mortgage Girlfriends, she created on-line training websites:  MortgageCurrentcy.com, LoanOfficerMagazine.com, ApartmentToolKit.com and LoanOfficerTraining.com.
---
How Karen Can Help You:
Since 2000, Karen has coached loan officers throughout the U.S. and Canada on how to generate more leads using different pillars of business.  She was a lead columnist for Mortgage Originator Magazine and currently writes and blogs for several major mortgage publications.  She served on several state mortgage associations—being elected to the board of directors position.  She has written several books on the topic of sales and marketing for mortgage loan officers and has spoken to thousands of loan officers in 26 states.
Here's how she can help you.
How to meet new real estate agents
How to get more referrals from real estate agents
How to get companies to endorse you as their lender
How to market to apartment complexes
How to generate leads by using "consumer-direct" tactics
How to create a marketing calendar
Karen provides strategy sessions when you become of member of Mortgage Girlfriends.  Her goal in founding Mortgage Girlfriends is to not only help women become more successful, but how to have a "personal life" outside of the mortgage business.
CONTENT PROVIDED BY KAREN